Trailers
'Guardians of the Galaxy Volume 3' Trailer 2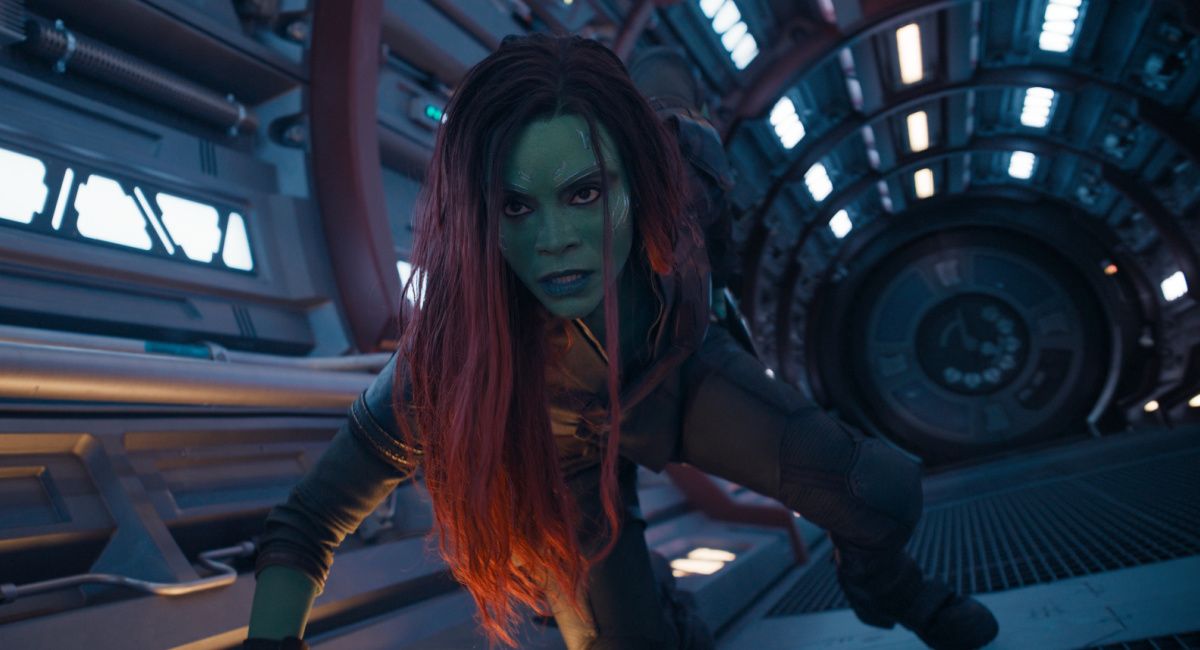 With one big trailer already out in the world, you knew James Gunn and his 'Guardians of the Galaxy Vol. 3' would have to roll out something special for a follow-up. With the Super Bowl trailer now online, we get a little more detail on the story, which does appear to wrap up the Guardians story––at least for now, and with the team's current incarnation.
But there's also a chance for a few more good gags, particularly from Chris Pratt's Peter "Star Lord" Quill, who offers a quick, comic catch-up for anyone watching that hasn't seen the previous 'Guardians' outings (or any of their other appearances, such as in 'Avengers: Infinity War' and 'Avengers: Endgame'.
Mostly, it's focused on the fact that he formed the Guardians team and that he fell in love with Gamora (Zoe Saldana), until her untimely death and time-hopping return, though her parallel timeline version has no love for Quill, and he considers her a "dick".
Related Articles: New Image Of Adam Warlock in 'Guardians of the Galaxy Vol. 3'
What's really happening?
Mostly, though, this has the Guardians facing an even bigger threat than before, this time from the High Evolutionary (played by Chukwudi Iwuji, who worked with Gunn on 'Peacemaker'), a powerful sort who has designs on the perfect society (though as Rocket, voiced as ever by Bradley Cooper explains, having been one of his experiments, the character is really just trying to wipe out things he doesn't like). He's working with Adam Warlock (Will Poulter), who is not exactly an antagonist (though he was created to be) but is certainly being directed to destroy our heroes.
There's a real feeling of finality here, and just a little extra doom, especially since Gunn is now busy being co-CEO of DC Studios and won't be returning to the Marvel fold any time soon. So who knows if we'll be saying goodbye to the likes of Drax (Dave Bautista), Nebula (Karen Gillan), Mantis (Pom Klementieff) and, of course, living tree Groot (voiced by Vin Diesel)?
Still, we're promised another wild, vibrant and tune-stuffed outing, with moments including the team breaking out of some sort of scientific facility, leaping across a rocky world glad in colorful space suits and, if the final scene is to be believed, Quill realizing that he might have feelings for Nebula. Well, she is Gamora's adoptive sister, so at least he's sort of keeping it in the family?
And there's every chance that whoever makes it to the final frame here will probably show up in at least of the future 'Avengers' movies in the works, 'Avengers: The Kang Dynasty' and 'Avengers: Secret Wars', due in 2025 and 2026.
With a cast that also includes returning faces (or voices) Elizabeth Debicki, Sylvester Stallone, plus new recruits Maria Bakalova, Nico Santos, Daniel Melchior and Michael Rosenbaum, 'Guardians of the Galaxy Vol. 3' lands in theaters on May 5th.
Other Movies Similar to 'Guardians of the Galaxy Vol. 3:'
Buy Tickets: 'Guardians of the Galaxy Vol. 3' Movie Showtimes
Buy 'Guardians of the Galaxy' Movies On Amazon
Witten and directed by James Gunn, the Sci-Fi action adventure comedy 'Guardians of the Galaxy Vol. 3' is scheduled for release from Marvel Studios on May 5th 2023.