Television
The Last of Us Episode 5 Will Be Released Early on HBO Max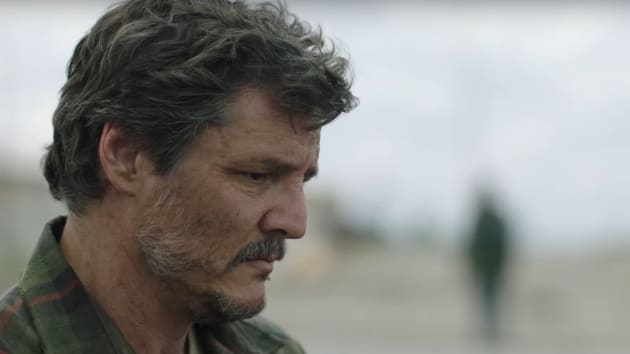 Were you worried about juggling The Last of Us and the Super Bowl on one night?

HBO understands and has put a measure in place to allow fans to watch The Last of Us Season 1 Episode 5 early.

HBO announced late Sunday that the next episode will be available on Friday, February  10 at 9:00 p.m. ET/6:00 p.m. PT in advance of its HBO linear premiere on Sunday, February 12 at 9:00 p.m. ET/PT.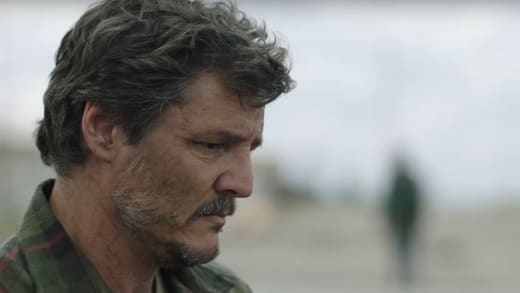 New episodes of the series will continue to air Sundays at 9:00 p.m. ET/PT on HBO and will be available to stream on HBO Max, leading up to the season finale on March 12.

HBO has previously dropped episodes of Euphoria and Industry on HBO Max in advance of their linear premieres, but this is a one-time deal, purely due to the Super Bowl airing on Sunday.

It's good news for fans who have questions following The Last of Us Season 1 Episode 4, which concluded with the most shocking cliffhanger to date.

Ellie and Joel ended the most recent episodes with guns facing them after being woken up in the dead of night by Henry and Sam.

But where will things go from there? Kathleen is searching for the brothers, and Joel and Ellie will also be on her radar after they killed some of her men.

After watching Melanie Lynskey's chilling performance on The Last of Us Season 1 Episode 4, it's doubtful Kathleen would be team Joel and Elllie, no matter their explanations for killing some of her people.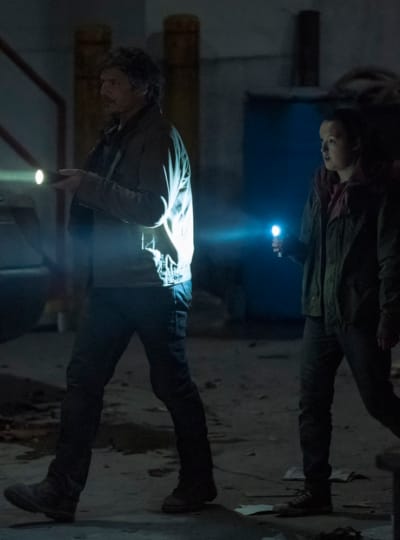 The official trailer for The Last of Us Season 1 Episode 5 is narrated by Kathleen, who is less than thrilled about the changes in town.

Thankfully, it looks like Joel  & Ellie and Sam & Henry have agreed to work together.

The four of them want the same thing: to escape Kansas City.

A striking moment in the trailer finds guns out, lots of infected, and a Bloater enemy made famous in the video games making an appearance.

It's hard to imagine where this will go, but it probably won't be good for everyone aside from Joel and Ellie.

They have plot armor … for now.

The Last of Us takes place 20 years after modern civilization has been destroyed. Joel, a hardened survivor, is hired to smuggle Ellie, a 14-year-old girl, out of an oppressive quarantine zone.

What starts as a small job soon becomes a brutal and heartbreaking journey as they both must traverse the U.S. and depend on each other for survival.

The series stars Pedro Pascal as Joel, Bella Ramsey as Ellie, Gabriel Luna as Tommy, Anna Torv as Tess, Nico Parker as Sarah, Murray Bartlett as Frank, and Nick Offerman as Bill.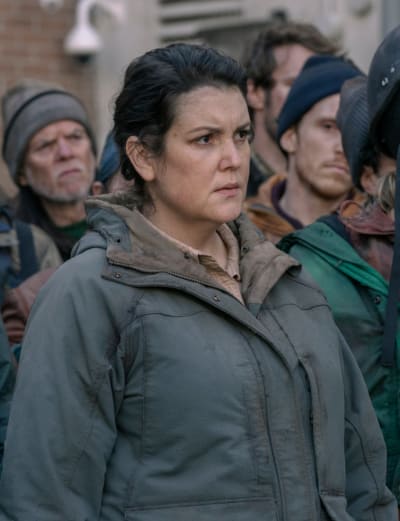 The cast is rounded out by Melanie Lynskey as Kathleen, Storm Reid as Riley, Merle Dandridge as Marlene, Jeffrey Pierce as Perry, Lamar Johnson as Henry, Keivonn Woodard as Sam, Graham Greene as Marlon, and Elaine Miles as Florence.

Check out the trailer below and hit the comments with your thoughts on the earlier premiere date for The Last of Us Season 1 Episode 5.
Paul Dailly is the Associate Editor for TV Fanatic. Follow him on Twitter.