Television
Snake Bowels 'Detonate' All Over Contestant in Premiere Sneak Peek (VIDEO)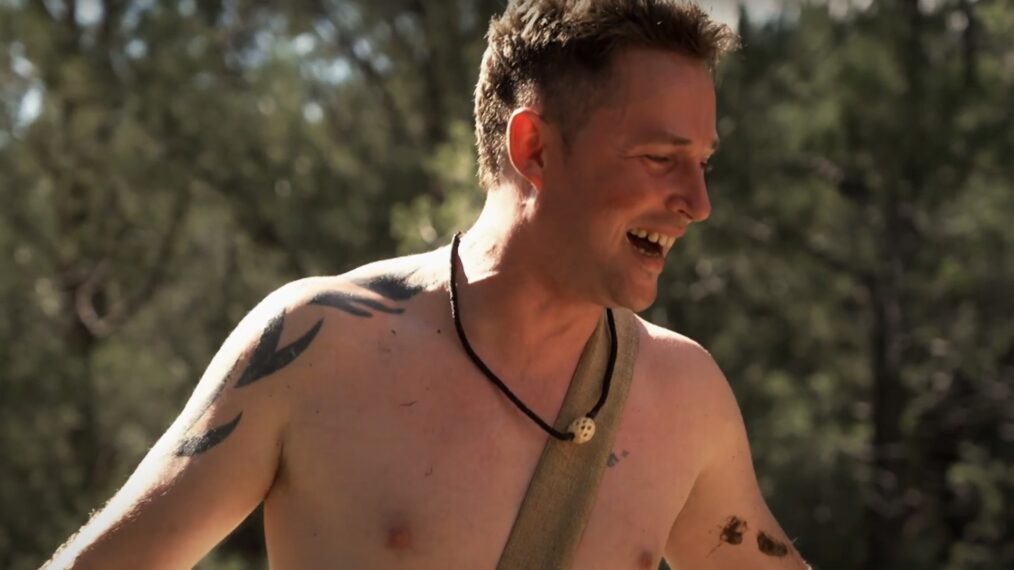 Naked and Afraid stars Sam and Lilly learn the literal meaning of "sh*t happens" in the Season 15 premiere, airing Sunday, Feb. 19 on the Discovery Channel and streaming on Discovery+. And they learn that lesson the gross way in this TV Insider exclusive clip from the premiere.
One thing you definitely don't want on you when you're naked is poop. But who would imagine getting covered in snake feces? Unfortunately, Sam experiences just that in the clip, above, but he and Lilly can't help but laugh at the nastiness their soon-to-be meal provided.
"As I get to its bowels, it decides to detonate utterly in my direction," Sam bemoans of the Western Diamondback rattlesnake that will soon be an al fresco snack. "I have snake excreta in my eyes, all over my chest, on my face, and dripping down my body." This is certainly a sure-fire way to lose your appetite.
As Sam walks off to cleanse himself of the sh*tty situation, Lilly sympathizes for her nude screen partner. "You can't imagine that this is really happening," she says, "I can't believe it." Sam calls the moment "extremely funny." Always look on the bright side, right?
In the Naked and Afraid Season 15 premiere, survivalists Sam (from the U.K.) and Lilly (hailing from Austria) are fighting to become the first foreigners to endure 21 days on U.S. soil in America's Wild West (New Mexico's Sabinoso region, a remote area in the northeastern portion of the state). But rattlesnakes, unfamiliar terrain, and plummeting temperatures threaten to send them back across the pond.
The snake isn't the only creature causing Sam problems in the premiere. Expect to see some trouble stirred up by a bark scorpion in the episode, plus an unfortunate encounter with an open flame.
Naked and Afraid, Season 15 Premiere, Sunday, February 19, 8/7c, Discovery and Discovery+