Television
'Jeopardy!' Reunion Tournament, the Origins of Monopoly, How Cassius Clay Became Ali, Movie Presidents on TCM
A new Jeopardy! format reunites players from past teen tournaments. PBS' American Experience tells the surprising origin story of the ubiquitous Monopoly board game. A Smithsonian documentary follows the spiritual journey that transformed rising boxer Cassius Clay into the superstar named Muhammed Ali. On Presidents Day, TCM presents cinematic tributes to legendary White House residents.
Jeopardy! High School Reunion Tournament
As kids, they made a good impression during Jeopardy!'s two teen tournaments four seasons ago. Now young adults, most in college—a few have graduated, with one still a high-school senior—27 of these players return to the Alex Trebek Stage to participate in the first ever "reunion" tournament, which is basically a college tournament by another name. Nine quarterfinal games air through March 2, with three semifinals and a two-game final round airing through March 9. At stake: $100,000 and a spot in this year's Tournament of Champions.
American Experience
Turns out Monopoly isn't just a board game, it's a metaphor for devious corporate shenanigans, as exposed in a fascinating American Experience episode that reveals the true origin of the game. Parker Brothers created the legend that amateur inventor Charles Darrow sketched the board on an oilcloth, but when economics professor Ralph Anspach ran afoul of Parker Brothers during a copyright suit, he did some digging and discovered the game (then known as "The Landlord's Game") was the creation of a radical feminist that had already become popular from college campuses to Quaker communities. Sounds like someone needs a "Get Out of Jail Free" card.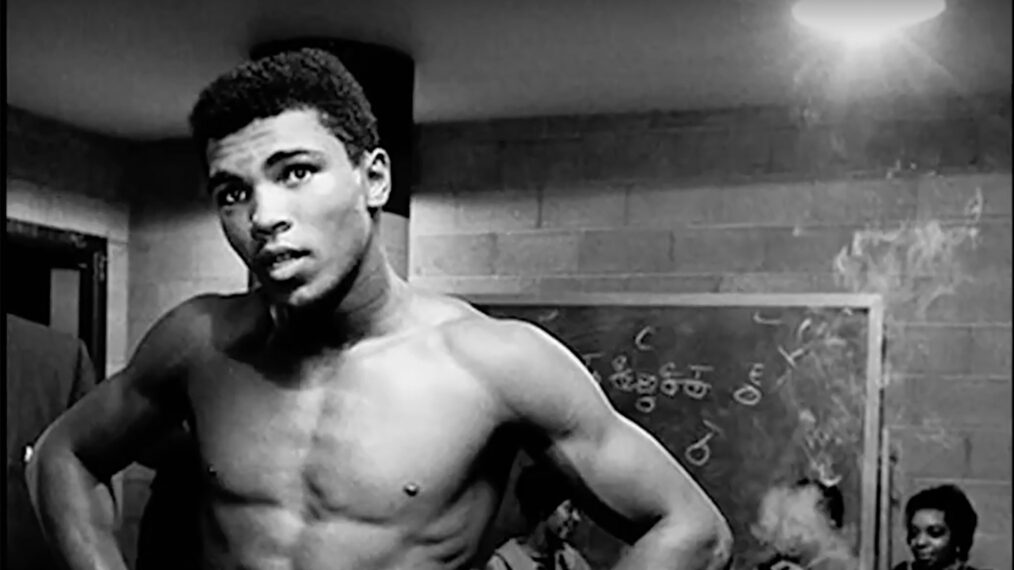 Cassius X: Becoming Ali
A two-hour documentary charts the spiritual transformation of up-and-coming boxer Cassius Clay in the late 1950s and '60s as he risked his career and public image by embracing his new religion of Islam and renaming himself Muhammed Ali. Among those interviewed: his biographer, sports journalists, Ali's former girlfriend and Malcolm X's eldest daughter
INSIDE MONDAY TV:
PT 109 (8/7c, Turner Classic Movies): In honor of Presidents' Day, the movie channel presents a night of biopics, starting with the 1963 account of future president John F. Kennedy's (Cliff Robertson) exploits on a Navy PT boat in the South Pacific during World War II. Followed by Henry Fonda as Young Mr. Lincoln (10:30/9:30c) in John Ford's 1939 film, and Ralph Bellamy as FDR in 1960's Sunrise at Campobello (12:15 am/11:15c), with Greer Garson as Eleanor.
For a much saltier presidential experience, cable's Starz Cinema replays the entire season of the Watergate docudrama Gaslit (starting at 4 pm/3c), with Julia Roberts as whistleblower Martha Mitchell and Sean Penn her disapproving attorney-general husband John, who's involved in the Nixon administration's cover-up. (Dan Stevens and Shea Whigham go amusingly over the top as John Dean and G. Gordon Liddy.)
America's Got Talent: All-Stars (8/7c, NBC): The top 11 acts get one more chance to impress America with their final performances, with the results announced next week.
Fantasy Island (8/7c, Fox): The O.C.'s Melinda Clarke comes to the island wishing for Instagram perfection in her life, then realizes her family was better off the way they were.
All American (8/7c, The CW): A major event rocks both the Crenshaw and Beverly Hills neighborhoods.
Kids Baking Championship (8/7c and 9/8c, Food Network): The season ends in back-to-back episodes, with the remaining young bakers making loaded cookies to get to the final round, where a multi-tiered birthday cake challenge awaits.
Quantum Leap (10/9c, NBC): Things get personal for Ben (Raymond Lee) when he leaps into the body of Kamini, the eldest daughter of Indian immigrants living in 2009 Portland, Oregon. As he tries to prevent their family restaurant from catching fire, he makes a connection with his own Asian-American upbringing.
Bloodlands (streaming on Acorn TV): In the final two chapters of the Irish noir thriller, Tom's (James Nesbitt) search for a killer and for illicit missing gold could bring his downfall.
DI Ray (streaming on PBS Passport and PBS Masterpiece Prime Video Channel): Before its linear premiere on PBS in July, subscribers can watch Parminder Nagra (The Blacklist) in a four-part crime drama as newly promoted U.K. police officer Rachita Ray, whose first assignment is a "culturally specific homicide."