Television
How Has Stiles Affected Lydia's Banshee Power? (VIDEO)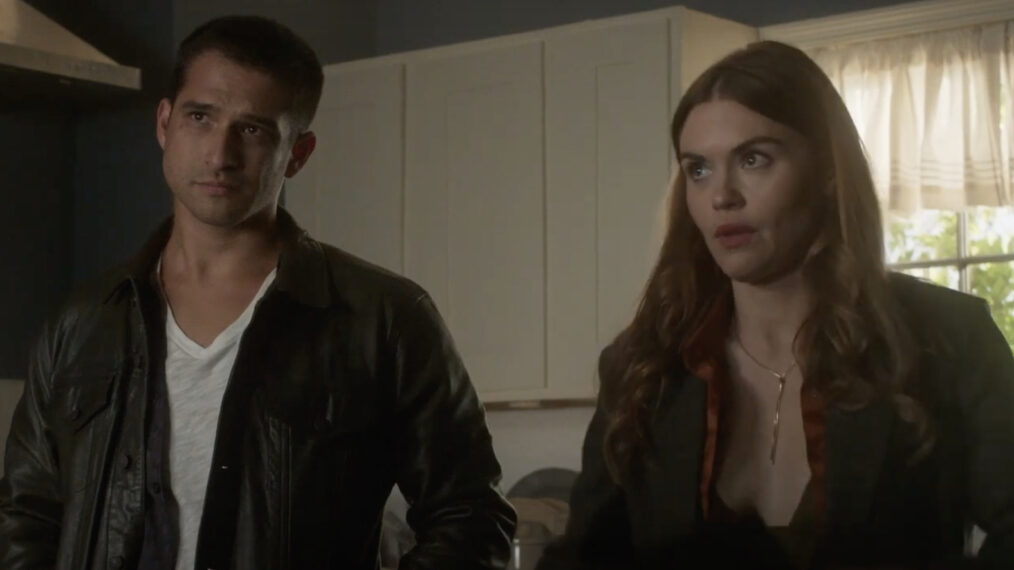 We may not be seeing Stiles (Dylan O'Brien) in Teen Wolf: The Movie, premiering January 26 on Paramount+, but as TV Insider's exclusive sneak peek reveals, he's apparently had quite an impact on Lydia's (Holland Roden) banshee power.
In the clip, featuring all returning cast members from the original series, Scott (Tyler Posey), Lydia, and Argent (JR Bourne) have gathered, and there is at least one person who doesn't know they're there: Melissa (Melissa Ponzio), Scott's mom. And Scott and Argent both want to keep it that way.
So what exactly are they up to? "We've got the earth where she died, the weapon that took her life. According to you, that's steps 1 and 2," Argent says to Lydia. "What is next?" She was hoping for help figuring that out, admitting, "to be honest, I'm a little out of practice with all of this." But she still screams like a banshee, right? "Not quite like I used to," Lydia says. "Guess it's just like a muscle. You stop using it and it atrophies."
When Argent asks why she stopped using her power, that's when Jackson (Colton Haynes) makes his entrance: "Stiles. Obviously it has something to do with Stiles." What does that mean for their relationship? When Scott asks why he's there, Jackson explains, "Lydia called, begging me to help as usual, and I said OK, so long as she promised never to tell Ethan, because I promised Ethan that I would never come back to this nightmare hellscape of a town."
Watch the clip above for more, including how Jackson reminds them of those poisonous claws and strong tail of his and how he can help with what they're planning.
In Teen Wolf: The Movie, a full moon rises in Beacon Hills and with it a terrifying evil has emerged. The wolves are howling once again, calling for the return of banshees, werecoyotes, hellhounds, kitsunes and every other shapeshifter in the night," according to Paramount+. "But only a werewolf like Scott McCall (Posey), no longer a teenager yet still an alpha, can both gather new allies and reunite trusted friends to fight back against what could be the most powerful and deadliest enemy they've ever faced."
The film also stars Tyler Hoechlin, Shelley Hennig, Crystal Reed, Orny Adams, Linden Ashby, Seth Gilliam, Ryan Kelley, Ian Bohen, Vince Mattis, Nobi Nakanishi, Khylin Rhambo, Amy Workman, and Dylan Sprayberry.
Teen Wolf: The Movie, Premiere, Thursday, January 26, Paramount+