News & Gossip
Queen Camilla Taps Princess Diana's 'Favorite' Designer To Make Her Coronation Gown: REPORT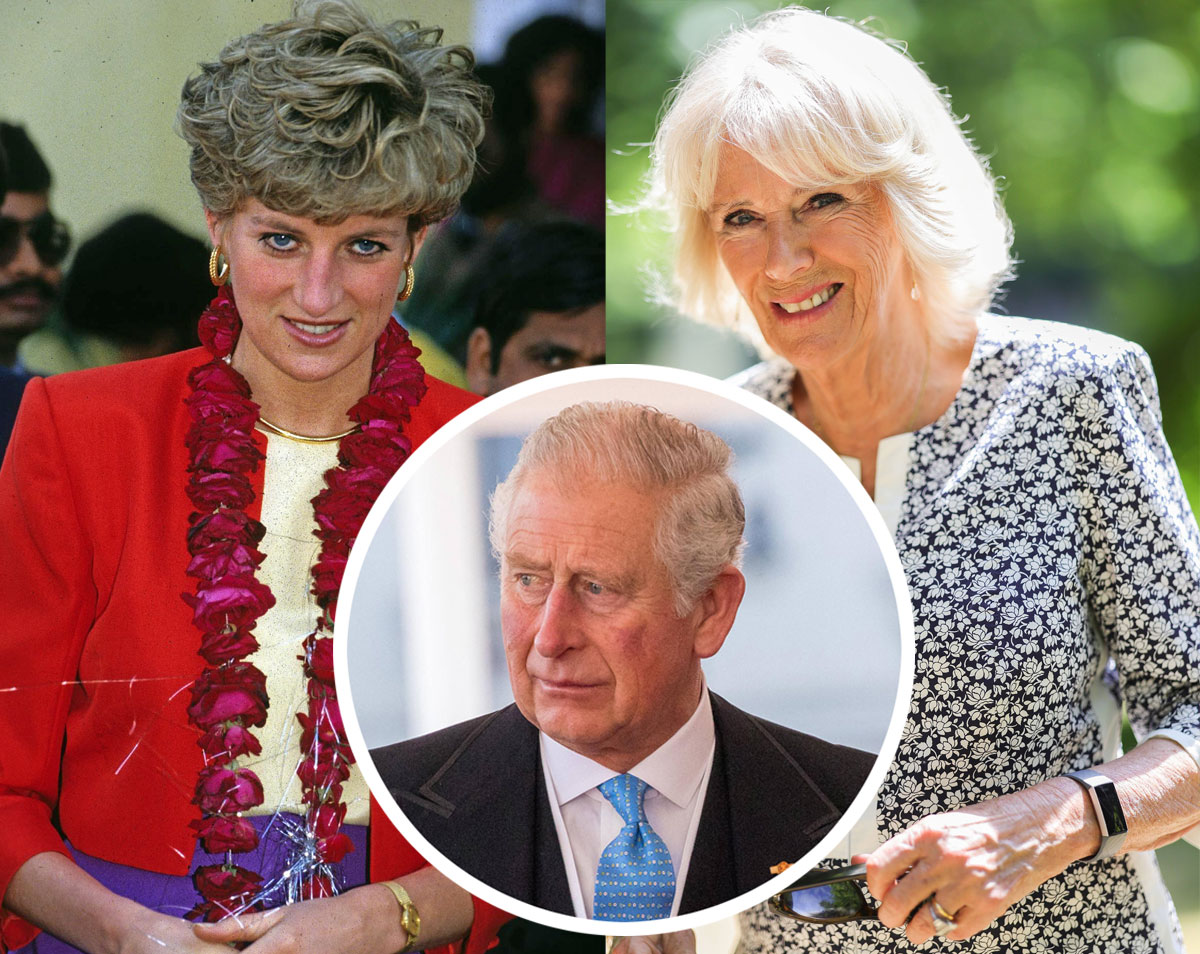 Queen Camilla has reportedly picked Princess Diana's "favorite" designer to make her coronation gown! Yes, really!!!
On Thursday, The Sun made the shocking revelation that King Charles III's wife has asked British fashion designer Bruce Oldfield to design her dress for the historic event. At this time, Bruce has been very tight-lipped about the secret project, but a source had a lot to dish about the inneresting choice!
Related: How Charles Plans To Honor Father Philip At His Coronation 
Speaking to the outlet, the insider claimed it was an "obvious" decision for Camilla, explaining:
"Camilla has a very close friendship with Bruce spanning many years so in many ways it is the natural and obvious choice. Camilla trusts Bruce because he has really delivered on dresses for so many important occasions recently for her."
The pair supposedly formed a "firm friendship" over the last few years, but this comes after his decade-long bond with Diana. In fact, he designed some of the late princess's most iconic dresses in the 1980s. So, it certainly seems like a shady selection, if you ask us, considering Camilla and Diana's history!! Also, we'd think Camilla would be doing anything she could to avoid bad press on the big day, but apparently not!
While Oldfield has yet to confirm the speculation, this wouldn't be the first time he's dressed the Queen Consort. In fact, he actually designed a dress for the former Duchess of Cornwall which she wore during her 2013 tour of Sri Lanka. Speaking to DailyMail.com in 2014, Bruce said he "gave Diana her glamour and Camilla her confidence." When asked if the 75-year-old ever mentions her stepsons' mother, he said:
"I don't have many clients who discuss their husband's previous wives with me, it just doesn't happen. Moving on! I think Camilla has become more relaxed and — what's the word? — confident. In dealing with me, she's much more accepting of what I propose, you know? Trusting, that's the word."
LOLz! He moved past that question quickly!
Related: William Tears Up At Helen Mirren's Tribute To The Late Queen At The BAFTAs!
Charles and Camilla are set to be crowned alongside each other during a lavish ceremony on May 6. The crowning of Camilla will be a big break from tradition, making her the first divorcée crowned as Queen Consort. Even Charles will be making a statement with his fashion choices at the ceremony, too! Rumor has it he plans to his wear his military uniform versus the typical silk stockings and breeches.
Plenty of other aspects of the ceremony are also going to be modernized, such as the monarch doing away with the ritual of all six dukes kneeling before him. This means, if Prince Harry and Meghan Markle decide to attend, he'll have no formal role in the event. But it's still VERY hard to tell what's going to happen there. Thoughts?! Do you think Camilla's decision to choose Diana's favorite designer is problematic? Sound OFF (below)!
[Image via MEGA/WENN/Anwar Hussein]