News & Gossip
Meghan Trainor's Son Saying Chris Olsen's Name Will Melt You Heart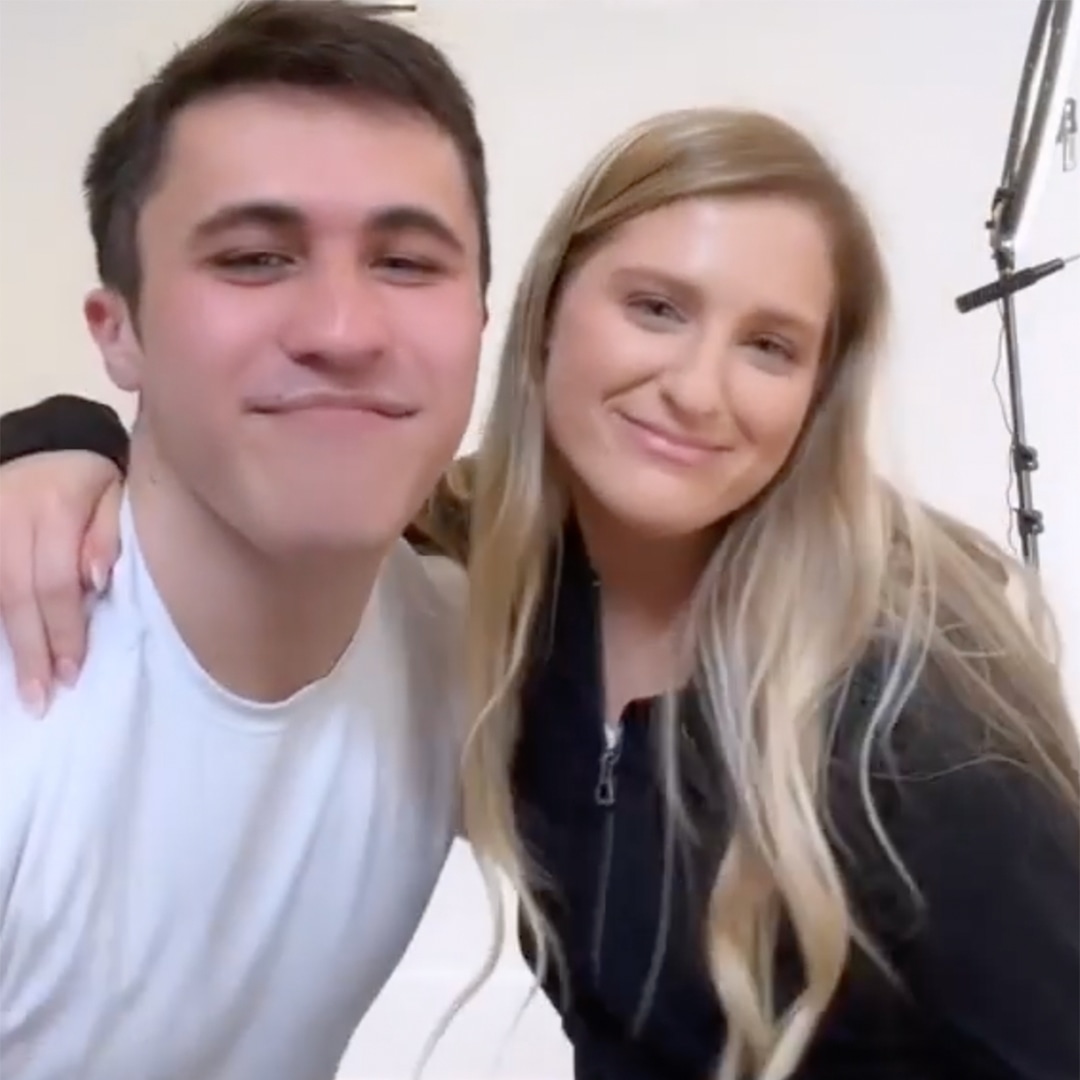 Chris Olsen's latest TikTok will most definitely make you look. 
Why? Well, in the clip, posted Dec. 21, his BFF Meghan Trainor is holding her and Daryl Sabara's son Riley, 22 months. Meanwhile, Chris can be heard asking, "Riley what did you say?"
And after a little help from his mama, Riley looks at the camera and says, "Hi Chris." Yes, these lips and moving and Meghan's son finally learned to say Chris' name.
Followers were all about the adorable moment with one user writing, "THIS IS SO CUTE!! while another commented, "Imagine if he said Uncle Chris." Chris response to that: "ONE DAY."
A no brainer seeing as the duo have become fast friends this year.
"I posted her on my story one night and said, 'thinking about Meghan Trainor,' and we started texting," Chris shared with Billboard on how their now-iconic bond began. "And then I came over and did her podcast and the rest is history."