Horror
Jonathan's Favorites of 2022 – Daily Dead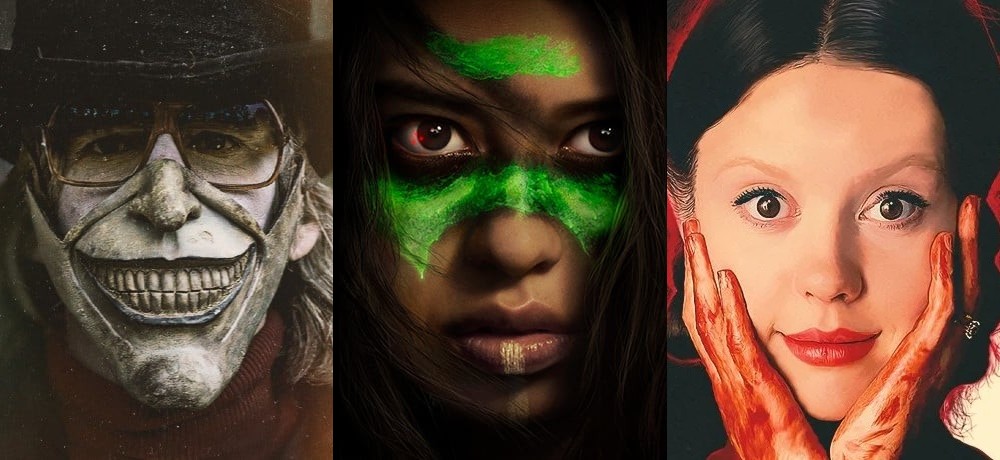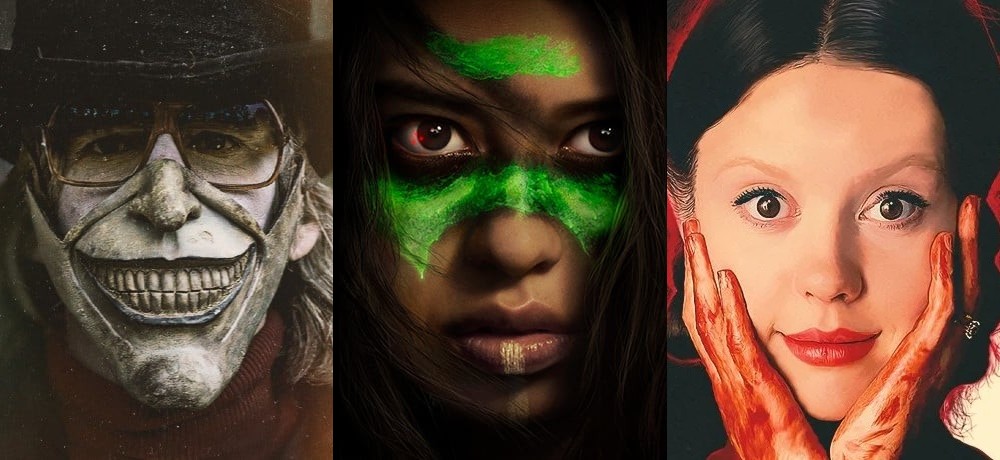 Happy New Year, Daily Dead readers! Today, I'm kicking off our annual "Favorites" series with my 2022 picks and you'll see favorites from other Daily Dead team members throughout the week. On this week's episode of Corpse Club, we'll also be discussing 2022 favorites and what we're looking forward to in the new year. Our favorites are a little different from a traditional "Best Of" list and our lists can include anything from movies and streaming shows to collectibles and events. In short, we're sharing with you a list of our favorite horror experiences from 2022.
This year was interesting for me in that I truly felt I hit that tipping point where more was being released than I could possibly keep up on. If you stick to just watching movies, it's not impossible to check out every horror release, but when you add TV series, video games, and graphic novels, it becomes challenging. That said, it's certainly a good problem to have when there is such an abundance of quality horror releases and I'm certain that Daily Dead writers and readers could have vastly different favorites.
Make sure to check back throughout the week for favorites from others on the Daily Dead team, and without further ado, here are my favorites from 2022: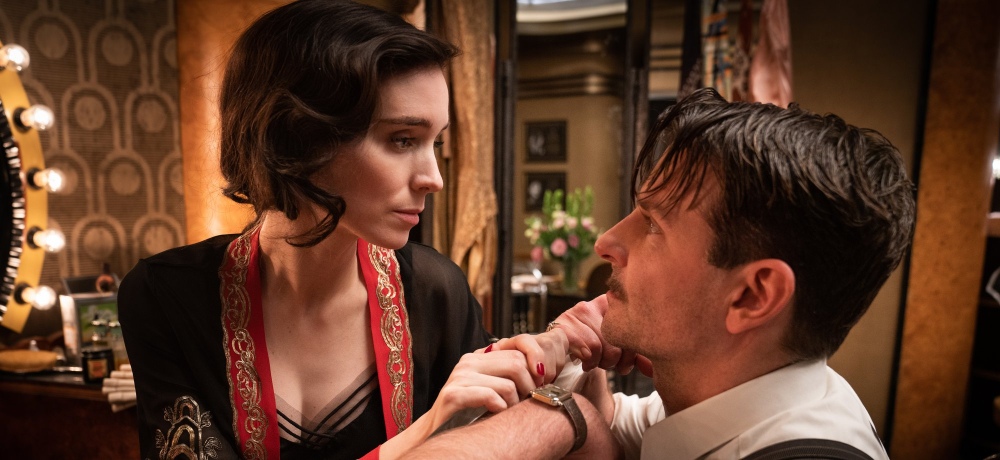 Nightmare Alley: I know it was technically a 2022 release, but it came out on December 17th and didn't make it to streaming services until the new year, so the majority of people (myself included) watched it in 2023. Based on William Lindsay Gresham's 1946 novel (and there was a 1947 movie as well), Guillermo del Toro gives us a noir masterpiece in a way that only he could. From the very first introduction to the carnival, you're hooked on this world and characters that del Toro continues to build, with captivating performances from Bradley Cooper, Cate Blanchett, Toni Collette, Willem Dafoe, Richard Jenkins, Rooney Mara, Ron Perlman, and more. Being a native to Western NY, it was also pretty cool to see him use Buffalo as the backdrop for the third act.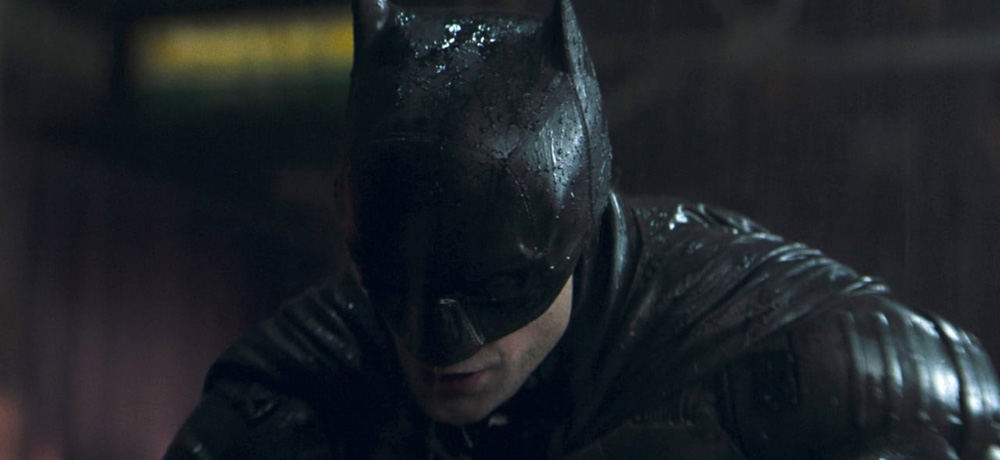 The Batman: Originally planned for an October release and with the opening taking place on Halloween, this movie is as close as we'll get to "The Long Halloween" in this iteration of the Dark Knight. Matt Reeves smartly stays away from the aesthetic of the Christopher Nolan movies, building a world that feels like a lower tech Blade Runner and taking inspirations from Scott Snyder & Greg Capullo and Jeph Loeb & Tim Sale's impressive Batman runs. Robert Pattinson accomplishes the difficult task of not just being a great Batman, but being a great Bruce Wayne as well, and it's great to see him play in the world with The Riddler, The Penguin, Catwoman, and others. Even though it clocks in at nearly three hours, I feel like they barely scratched the surface of this world and these characters, and I can't wait to see what's next.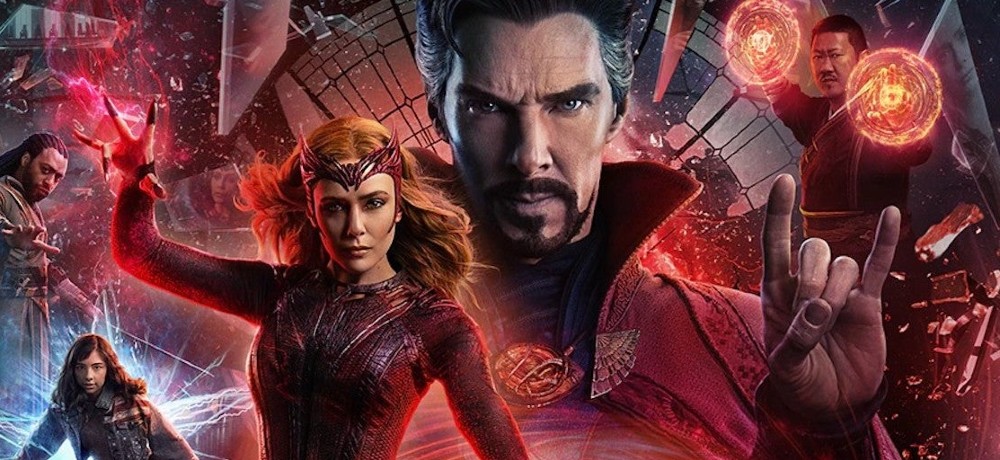 Doctor Strange in the Multiverse of Madness: Is it a perfect film? No, but I couldn't help but smile ear-to-ear while watching Sam Raimi essentially bring The Evil Dead into the MCU. Raimi really understands just how weird Doctor Strange can be, and from the seemingly Hausu-inspired music battle, to the inventive undead finale, to those Evil Dead camera angles, this was a real treat for horror fans that love the MCU. Having made nearly a billion dollars at the box office, a new installment of Doctor Strange seems likely and I would love to see Raimi continue to play in this world.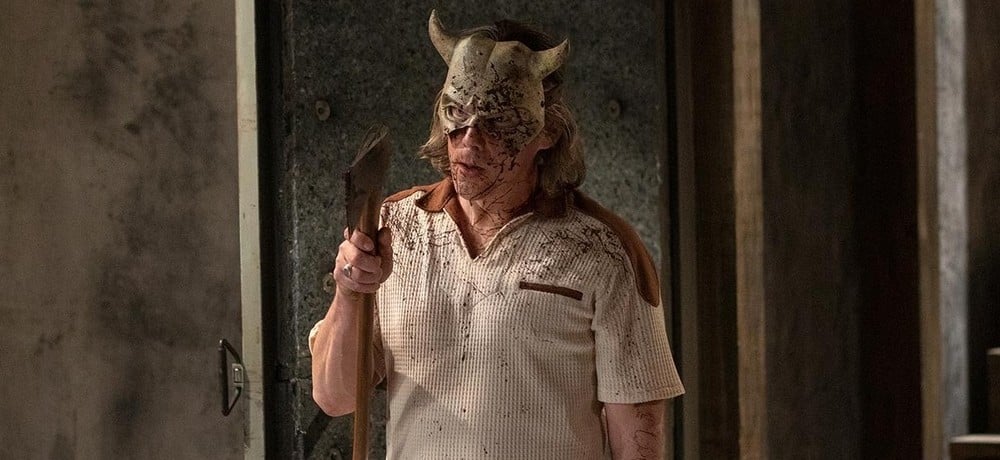 The Black Phone: Easily one of my favorite films of the year, The Black Phone is what happens when you mix a great story with a great screenwriter, an incredibly talented director, and the perfect cast. The movie expertly builds tension in a way that has rightfully drawn comparisons to Hitchcock and will have you on the edge of your seat as the story unfolds. The film's performances take this movie to another level and while Mason Thames and Ethan Hawke are both excellent, Madeleine McGraw, who steals the show as Gwen and offers some much-needed humor to what is a rough subject matter. Scott Derrickson and C. Robert Cargill are an excellent team and I can't wait to see what's next from them!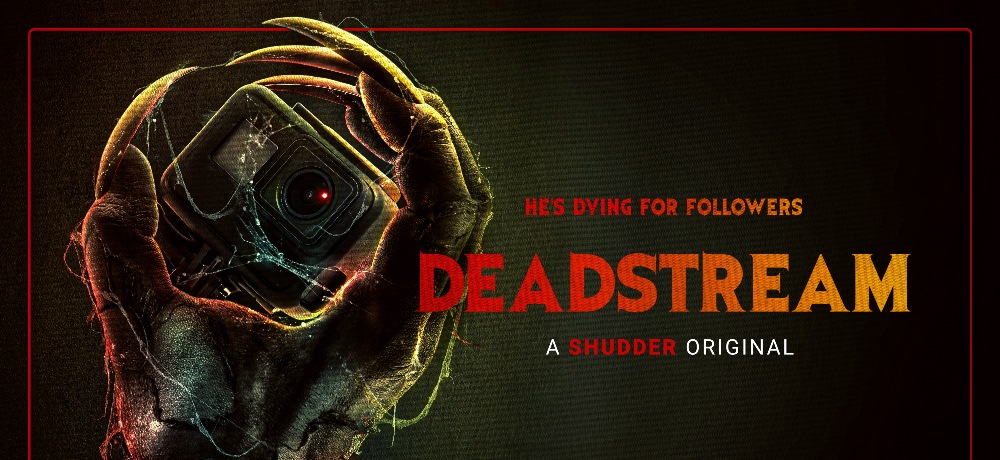 Deadstream: This is the film I've recommended to the most people in 2022. It has a little something for everyone and expertly blends humor and horror in a way that will win over any horror fan. Deadstream creatively displays the footage as a livestream, including comments from online viewers as they react to disgraced fictional streamer Shawn Ruddy, who tries to revive his career by visiting a haunted house. It's a difficult balance to get an audience to laugh at and with a character they hate, but Joseph Winter will have you hating, laughing, and rooting for Shawn, sometimes all at the same time. Bloody, funny, and with a ton of heart from Vanessa Winter and Joseph Winter, they are a creative team to keep an eye on after this incredible feature debut!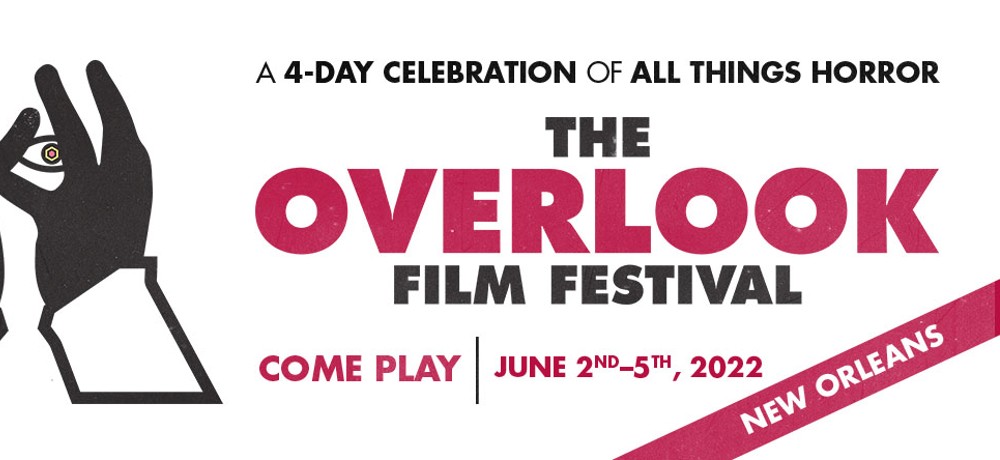 Overlook Film Festival: My first in-person return to festivals since the pandemic started was the Overlook Film Festival and it was great to be back! With a mask and vaccination policy in place, I felt comfortable making the trip to New Orleans and it was great to connect with so many friends in person after years away. Not only did we see a number of great films at the fest (including The Black Phone and Deadstream), but we took part in immersive experiences, sponsored a screening of Häxan with a live score, and I got to hang out with Derek and Bryan in person! I love the Overlook Film Festival and the team behind it and can't wait to attend again this year!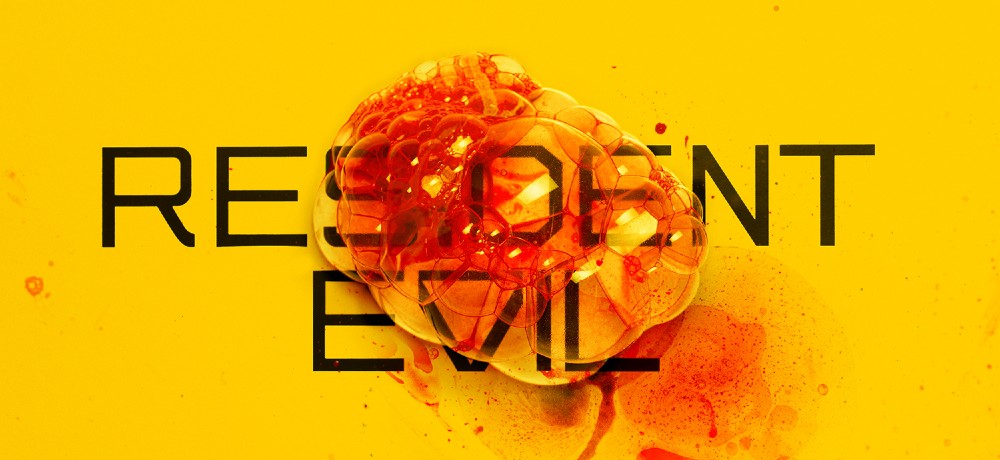 Resident Evil (Netflix Series): I'm so sad that they canceled this one. I feel like the new Netflix series is one of the most overlooked major releases of 2022 and it didn't help that the second part of Stranger Things 4 dropped nearly at the same time. Developed by Andrew Dabb (Supernatural), Resident Evil was the closest live-action adaptation to the spirit of the video game series. While many people think of the video games as mostly a zombie series (and there are so many zombies, especially in the early games), the world is much larger, with massive creatures, corporate conspiracies, and ever-evolving threats. The new TV series nailed the vibe of the games, while smartly doing their own thing and streamlining what can be a very convoluted mythology. The whole cast is solid, but Lance Reddick as Wesker was inspired casting, with his performance and character being the strongest part of this show. While a huge disappointment that we're not getting a second season, they close things out enough in the first season that I'd still strongly recommend this to any fans of the game series.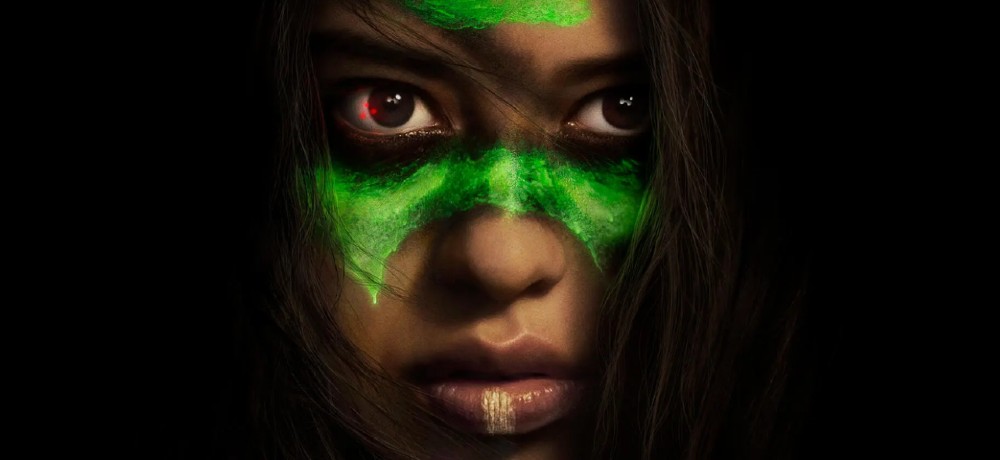 Prey: Everyone knows how much I love the Alien and Predator films, so it was no surprise that I'd like this, but I couldn't believe just how much this movie excelled at capturing the spirit and intensity of the first film, while still doing its own thing and easily being the best Predator film since the original. Amber Midthunder is absolutely incredible in this film and you are fully invested in her journey as Naru throughout the movie. We've seen the Predator and its bag of tricks for decades now, so I was super impressed with how they managed to essentially downgrade the Predator, while still making it unique and more terrifying than ever. Kudos to Dan Trachtenberg and Patrick Aison for pulling off what may have seemed like a huge gamble to outsiders at the start. This is another film I have been regularly recommending since it was released.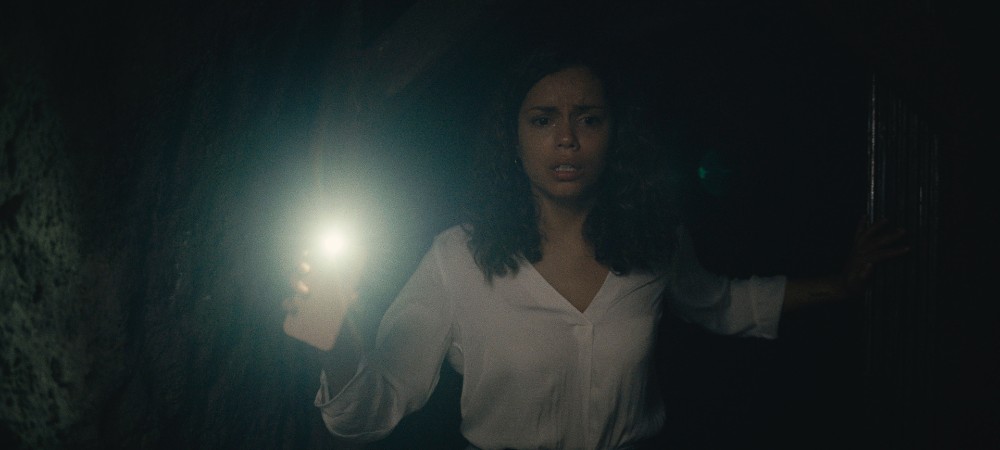 Barbarian: Speaking of gambles, I can't believe that Barbarian got made! A film from first-time feature writer / director Zach Cregger that's all kinds of icky and got released theatrically by Disney?! This movie takes all kinds of big swings and lands every one of them, with unexpected twists and turns, great performances, surprising humor, and social commentary. This feels like something that Wes Craven would have had playing in drive-ins in the 70s and I don't want to say anything else, because I don't want to spoil anything for people that haven't seen it. I still can't believe that Disney decided to release this to theaters as opposed to Prey, but the gamble paid off. I'll be first in line for whatever Zach Cregger cooks up next!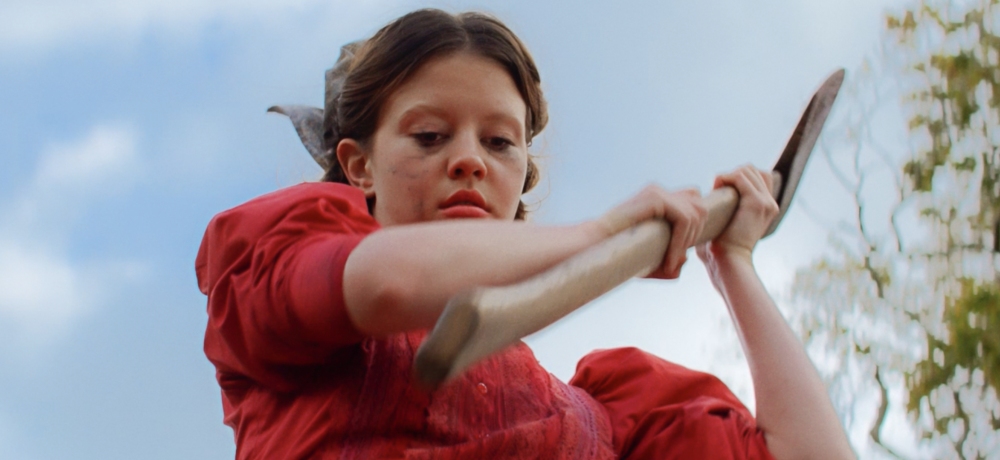 Pearl: We got two movies from Ti West in 2022 and while I really enjoyed X, Pearl was my favorite of the two. A more character-focused piece, with an all-time great performance from Mia Goth (who was also a co-writer with Ti West), this Technicolor-infused film manages to invoke classic films, while also set to the backdrop of the Spanish flu, creating a movie that feels fresh and like a classic you missed at the same time. With a third film, MaXXXine, in the works, Ti West and Mia Goth are an unstoppable creative force.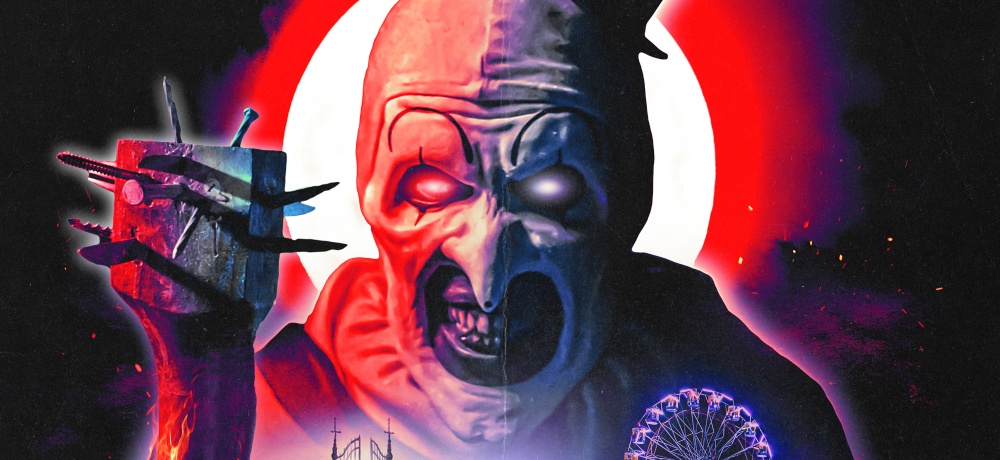 Terrifier 2: Even if you haven't seen it, chances are you haven't been able to escape the buzz of Terrifier 2. Clocking in at 138 minutes, this unrated, ultra-violent slasher did the seemingly impossible, earning $12.3 million off of a $250,000 budget and capturing the attention of the world. With people passing out and throwing up, Terrifier 2 is as close to a video nasty in the modern age as we're going to get. I think it's so cool that this feels like a forbidden movie to teens who flocked to theaters to see if they were brave enough to make it to the end of the film. And while these types of movies aren't usually my thing, I found it hard to escape the trance this film has cast. Lauren LaVera gives a star-making performance, while David Howard Thornton has joined the likes of Freddy and Pennywise with this role. Long after having seen the film, I still find myself thinking of all that Damien Leone and the creative team were able to accomplish.
Hell Racer: Normally, I wouldn't toot my own horn when it comes to this list, but I'm incredibly proud of the work that Oliver Levang did on this comic book. This July, we took part in Platform Comics' 10K Challenge and were selected as one of the winners. As part of the challenge, we were given a random theme and only had 7 days to create a comic book. Inspired by EC Comics and 70s racing horror films, we had so much fun coming up with Hell Racer and released our mini-comic just in time for the Halloween season! I love comic books just as much as movies and video games, and it's been very exciting and rewarding to work on comic books over the last couple of years.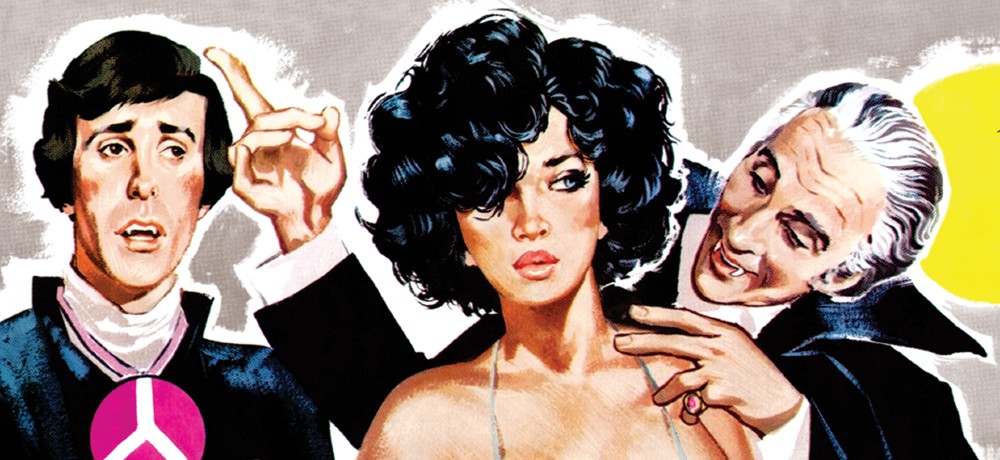 Home Media: I'm always so impressed with the titles released by Vinegar Syndrome, Severin, and Scream Factory (among others), and this year was no exception! There are far too many releases to discuss them all, but here's a brief list of what I enjoyed in 2022: The Eurocrypt of Christopher Lee Collection 2, Don't Open Till Christmas, Texas Chainsaw Massacre 2 UHD (with Commenary from Patrick Bromley!), Scanner Cop / Scanner Cop 2 UHD, All The Haunts Be Ours, Alligator UHD, Evil Dead UHD, The Funhouse UHD.
—
Honorable Mentions:
RRR (Because this is in no way horror, I left it off the list, but what an incredible movie! Watch it on Netflix if you haven't seen it!)
Junji Ito's Dissolving Classroom
Smile
Violent Night
Midnight Club
Wednesday
Glorious
Yellowjackets
Studio 666
Pinocchio