Horror
Horror Highlights: SPOONFUL OF SUGAR, THE BACKROOMS, BACK TO THE DRIVE-IN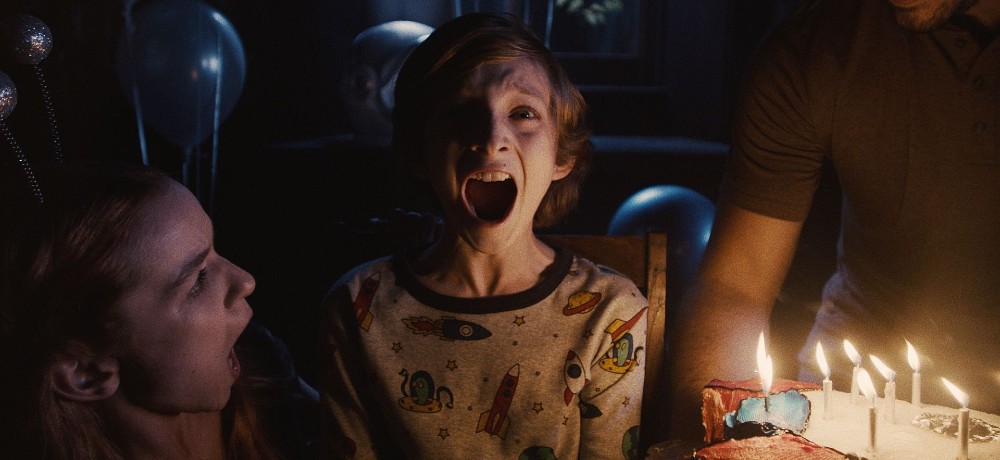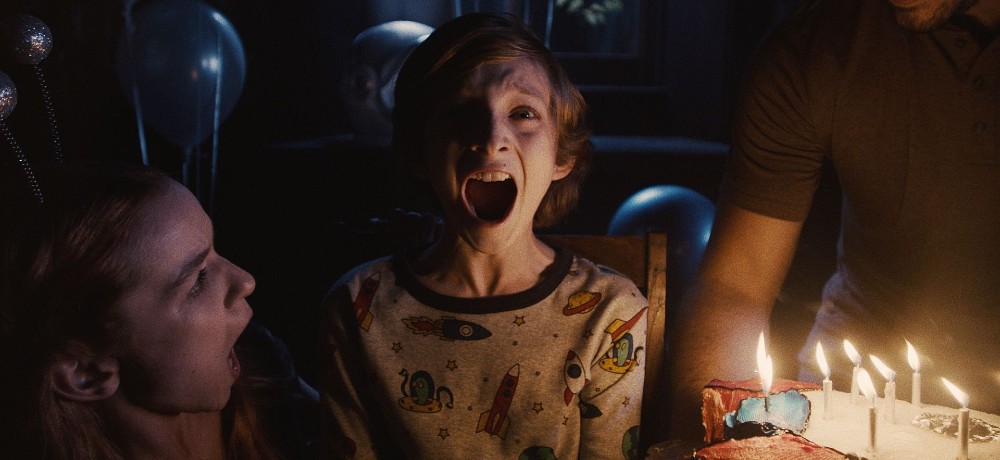 SPOONFUL OF SUGAR: "A disturbed babysitter experiences a sexual awakening while using LSD to alternatively treat a seemingly "sick" child from a family with dark secrets of their own."
DIRECTED BY MERCEDES BRYCE MORGAN
STARRING MORGAN SAYLOR (BLOW THE MAN DOWN, WHITE GIRL), KAT FOSTER, DANILO CROVETTI, MYKO OLIVIER
STREAMING EXCLUSIVELY ON SHUDDER MARCH 2
—
THE BACKROOMS: "A24, Atomic Monster, Chernin Entertainment and 21 Laps Entertainment team up to adapt Kane Parsons' viral YouTube horror universe THE BACKROOMS. Chernin Entertainment will co-finance alongside A24.
Shawn Levy, Dan Cohen and Dan Levine are producing for 21 Laps Entertainment. Lucas Ford from 21 Laps brought the project into the company. James Wan and Michael Clear are producing for Wan's Atomic Monster, with Judson Scott executive producing and Alayna Glasthal overseeing for the company. Chris White brought the project to Atomic Monster and will be executive producing.
Roberto Patino (DMZ) is attached to write the screenplay and produce. The science fiction horror film is based on the world of Kane Parsons's viral videos. The film plot is being kept under wraps.
Kane Parsons is a 17-year-old director and VFX artist. His viral found footage YouTube series THE BACKROOMS has amassed nearly 100 million views. Parsons will direct the film over his Summer vacation.
Emmy nominated Roberto Patino is the Creator and Showrunner of HBO Max's limited series DMZ, starring Rosario Dawson and Benjamin Bratt, which he executive produced alongside Ava DuVernay. Roberto is under an overall deal at Netflix. His past credits include being a Writer / Executive Producer of the first two seasons of Westworld and a writer/producer of Sons of Anarchy. Patino is represented by attorney Michael Schenkman, 3 Arts, WME and Viewpoint."
—
BACK TO THE DRIVE-IN: "BACK TO THE DRIVE-IN takes viewers behind the scenes to visit eleven unique family-owned drive-ins across the country – including L.A's Mission Tiki, the Field of Dreams Drive-In, and the Wellfleet in Cape Cod – to experience their passion and determination to keep their theaters alive. It's a story of human resilience.
The film, which played to rave reviews at many, of course, drive-in theaters during its theatrical run, features interviewees D. Edward Vogel, Dwight Grimm, and Leigh Van Swall, among others. Directed by April Wright."
Directed by: April Wright
Starring: Mission Tiki, Wellfleet Drive-In, Field of Dreams Drive-In, and more!
Distributor: Uncork'd Entertainment
On Digital & On Demand on March 14 , 2023