Horror
Horror Highlights: DEAD RINGERS, MALUM, THE CREEPING, DEAD SEEDS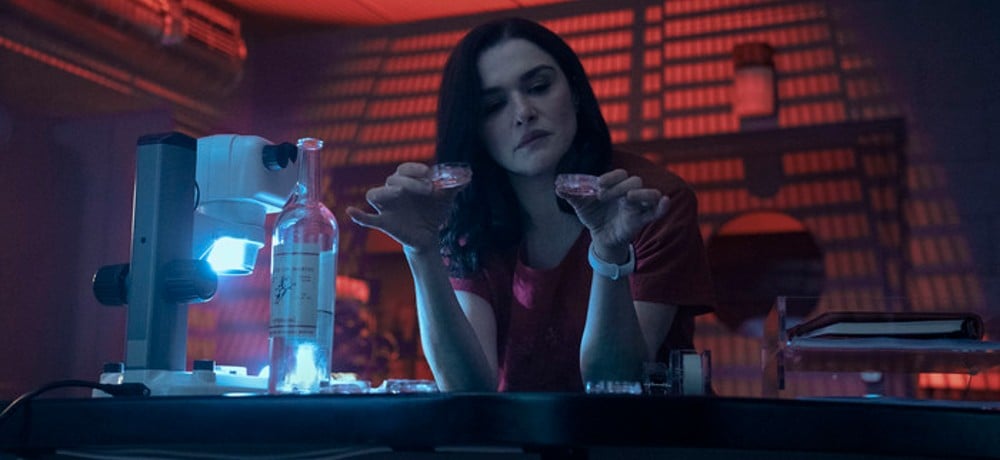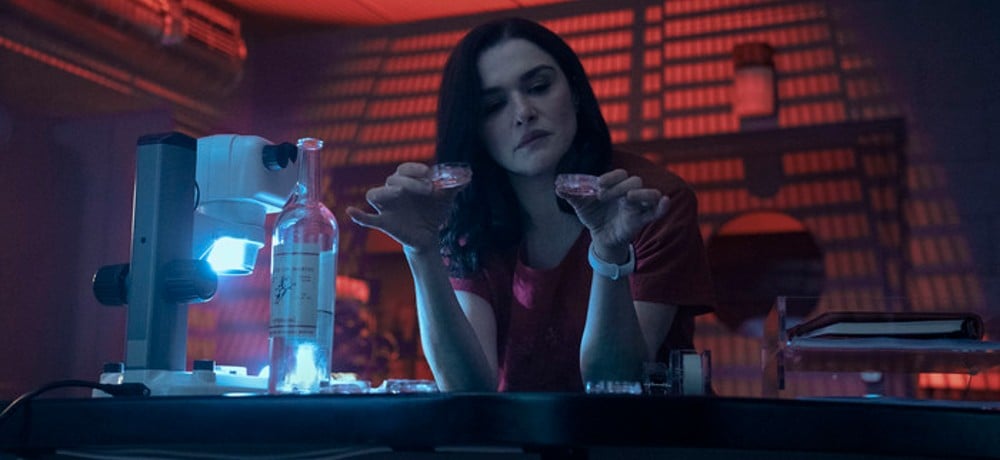 DEAD RINGERS Photos & Premiere Date: "Prime Video announced the premiere date and released first-look images of Rachel Weisz (Disobedience, The Favourite, Black Widow) as OBGYN twins Beverly and Elliot Mantle for the highly anticipated psychological thriller Dead Ringers. Weisz also serves as an executive producer. The limited series is created, written, and executive produced by Emmy-nominated writer and playwright Alice Birch (Normal People, Succession, The Wonder). All six episodes premiere April 21 exclusively on Prime Video in more than 240 countries and territories worldwide.
A modern take on David Cronenberg's 1988 thriller starring Jeremy Irons, Dead Ringers will feature Rachel Weisz playing the double-lead roles of Elliot and Beverly Mantle, twins who share everything: drugs, lovers, and an unapologetic desire to do whatever it takes—including pushing the boundaries of medical ethics—in an effort to challenge antiquated practices and bring women's health care to the forefront. The series' ensemble cast includes Britne Oldford (The Umbrella Academy, American Horror Story: Asylum) as Genevieve, Poppy Liu (Hacks, Better Call Saul) as Greta, Michael Chernus (Severance, Orange is the New Black) as Tom, Jennifer Ehle (Zero Dark Thirty, Saint Maud) as Rebecca, and Emily Meade (The Deuce, The Leftovers) as Susan.
Filmmaker Sean Durkin (Martha Marcy May Marlene, The Nest, The Iron Claw) directed the first two episodes and co-directed the last episode of the series. Durkin also serves as an executive producer. The directing team also includes Karyn Kusama (Jennifer's Body, Girlfight), Karena Evans (P-Valley, Snowfall), and Lauren Wolkstein (A Friend of the Family, Y: The Last Man).
Dead Ringers is co-produced by Amazon Studios and Annapurna Television. Alice Birch, who is the series showrunner, serves as an executive producer alongside Rachel Weisz for Astral Projection, Stacy O'Neil, Sue Naegle, and Sean Durkin. Ali Krug is the executive producer for Annapurna Television. Erica Kay, Anne Carey, and Polly Stokes also serve as executive producers. James G. Robinson, David Robinson, and Barbara Wall executive produced for Morgan Creek."
Credit: Niko Tavernise/Prime Video
—
WELCOME VILLAIN FILMS' ANNOUNCES MALUM, THE SINISTER NEW TITLE FOR REIMAGINING OF CULT HIT LAST SHIFT: "New genre studio Welcome Villain Films' first original production, previously known as Untitled LAST SHIFT Reboot, has a new name – MALUM. The official title treatment and new film stills have been unveiled for the film, along with an announced Spring 2023 nationwide theatrical release.
Helmed by director Anthony DiBlasi (Last Shift, Dread, Extremity) and co-written by DiBlasi and Scott Poiley (Last Shift, Missionary, Exhume), the same creative team behind 2014's LAST SHIFT, MALUM reimagines the original critically-acclaimed horror hit and expands the filmmakers vision of nightmare-inducing terror.
"With this new film, we really wanted it to stand on its own, and giving it a new title absolutely does that," says filmmaker Anthony DiBlasi. "The name 'Malum' is not only a major element of the plot and how things unfold, but that word, in some of the oldest languages in history, means 'evil' and 'an offense against right or law,' which seamlessly ties into the twisted, horrific themes of the film. Once audiences see the movie, they won't soon forget the name 'Malum'."
Thrusting viewers into a relentless, adrenaline-fueled, bloody cult nightmare, MALUM focuses on a rookie police officer who willingly takes the last shift at a newly decommissioned police station in an attempt to uncover the mysterious connection between her father's death and a vicious cult. Throughout the night, she finds herself barraged by terrifying supernatural events while unveiling the truth behind her family's twisted past.
Far from a shot-for-shot remake, MALUM pays respect to the original film but is a much different type of movie that has given the filmmakers a chance to tell their full story with all the right resources.
"From day one, the goal was always to produce something that paid homage to the original but broke new ground in a much bigger way, making it feel less like a remake and more like a reimagining," says Dan Clifton, producer of MALUM and Head of Production for Welcome Villain. "From a scale and scope perspective, this film is a much meaner, larger beast. From a horror perspective, it cranks the intensity up to eleven, which we think fans will love. The Welcome Villain team is eager for the world to see MALUM, our first of many original productions."
Welcome Villain Films developed and produced MALUM and will distribute the film domestically with a Spring 2023 nationwide theatrical release. Raven Banner is handling international sales and will be presenting at the upcoming European Film Market in Berlin.
MALUM stars Jessica Sula (Skins, Split, Godless, Panic) and was shot on location in a recently abandoned prison in downtown Louisville, Kentucky. The cast also includes Candice Coke (Kevin Can F**K Himself), Chaney Morrow (Haunt), Clarke Wolfe (Satanic Panic, Torn Hearts), Morgan Lennon (Something From Tiffany's), Valerie Loo (American Horror Stories), Monroe Cline (Don't Worry Darling), Eric Olson (Raising Helen), Sam Brooks (Fear Street: Part Two – 1978), Kevin Wayne (The Outsider), Danielle Coyne (Bad Apples), Natalie Victoria (Dead Heads), Christopher Matthew Spencer (Snowfall, Winning Time) and Britt George (True Blood). The film features special effects make-up from the team at RussellFX (Hellraiser, The Ritual, The Night House). MALUM is produced by Scott Poiley and Welcome Villain Films' Head of Production Dan Clifton and executive produced by Mary Poiley, Welcome Villain Films co-founders Luke LaBeau, Head of Development, Eric Kleifield, Head of Creative, Bonner Bellew, Head of Operations and Justin Brown of Bespoke Production Capital."
—
THE CREEPING: "Due to a traumatic childhood experience Anna hasn't returned to her family home for many years. With her ailing grandmother, Lucy, suffering with worsening symptoms of dementia, Anna moves home to look after her. Soon after, strange things begin happening. Though benign at first, events soon escalate into a nightmarish fight for life against a malevolent presence. She discovers the ordeal is linked to a dark family secret, a tragic past that's haunted Anna her whole life… and Lucy's fading memories could be the key to solving the mystery and surviving the nightmare."
Directed & Written by: Jamie Hooper
Produced by: Helen Miles & Jamie Hooper
Country of Origin: United Kingdom
Language: English
Genre: Horror
Distributor: Dark Sky Films
Run Time: 94 minutes
Coming To Digital & VOD on March 3rd
—
DEAD SEEDS from motions: "motions are set to release their brand 's bran new single 'DEAD SEEDS' via all streaming services on 3rd February 2023.  
The apocalyptic lyrics (ie 'gazing out at the burning skyline') symbolise how the parent's fear causes them to catastrophes their  internal monologue, leading to a vicious cycle of paranoia and anxiety. 
The band state:  
"The track is a mediation on the fear of parenthood, and it's told from the POV of a paranoid mother and father suffering with  intrusive thoughts about their child coming to harm."  
"The track ends with the lyrics 'Dead Seeds I'll sew', a realisation that our anxieties are often our own doing, and we have control of  our own fears."  
'Dead Seeds' features female vocalist Krsy Fox and Raging Speedhorn frontman Dan Cook. 
The savagery of Dave Anderson's main riff echoes such anxiety with its slow, sinister vibe – it's Deftones by the way of Pantera. Patrick  Jordan's pounding drums are the heartbeat of the song, mirroring the pulsating nature of the song's theme. And Krsy Fox's soaring  clean chorus wickedly compliments the pained screams of the verse.  
The track is third single to be lifted off the bands brands debut album 'Motions' which is due out on 28th April 2023.  
motions are a 4 piece post-metal outfit from Teesside, UK. After their single, Permanent Ghost, featured on BBC Tees Introducing, it  was then selected for 2 official editorial playlists on Spotify – Metal U, The Pit and WALK LIKE A BAD ASS.  
Blending the heavy with the ambient and the aggressive with the melodic, motions' sound is geared to trigger and elicit pure  emotion. The guitar tone is at once warm and crushing, whilst heavy bass lines and pounding drums come together to create an  original, fresh yet familiar sound that blends the familiar with the progressive new. 
In support of the album motions have partnered with Press on Vinyl and Fairsound Music to release a limited edition run of blood-red  vinyl. They need to reach 70-pre orders in 30 days to achieve this. Anyone who pre-orders the vinyl will get 20% off the next HVE NO  RGRTS clothing purchase. "
https://linktr.ee/motionsmetalband
Dead Seeds
I'm laying here, hopeless and lost
Watching all your pain grow silent and deaf
I'm screaming to an empty room
Watching your pain take its final breath
I will be there at the end of the world
To show you everything you need to know
I'm crawling from an open wound
Planting dead seeds I never will sew
Look back at me, an empty glare
No reflection in the hourglass
A hopeless dream I'll never know
A tethered life
Dead seeds I'll sew
These are dead seeds I sew
These dead Seeds won't grow
Gazing out at a burning skyline
Your pain, rips my soul apart
Illuminated by your flaming memory
I belong, inside your heart