Horror
Exclusive Reveal of InHyuk Lee's Variant Cover for HARROWER #1, Coming This February from BOOM! Studios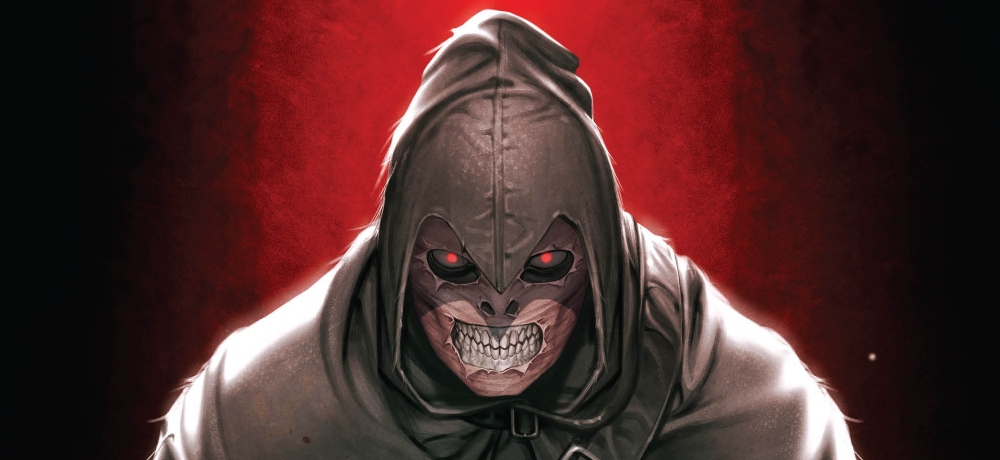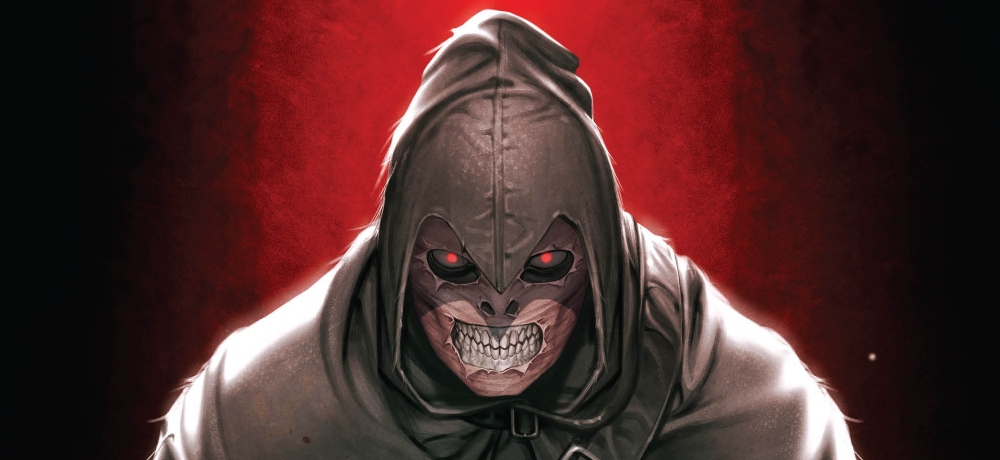 A deadly urban legend is all too real for a group of teenagers looking to unlock the secrets of their seemingly idyllic small town in the new four-issue horror comic book series Harrower. Written by Justin Jordan (Spread) with artwork by Brahm Revel (Guerillas), the first issue of Harrower will be released by BOOM! Studios on February 8th, and we have an exclusive look at the stunning variant cover art by InHyuk Lee!
Below, you can check out InHyuk Lee's variant cover for Harrower #1, and we also have a look at the main cover art by Brahm Revel and the other variant covers by Erica Henderson and Michael Walsh, respectively. To learn more about this new horror series, visit BOOM! Studios' official website!
There's nothing to fear in the quaint town of Harrow, New York-except, that is, for the Harrower.

The children wish this boogeyman was just an urban legend, but this purveyor of puritanical vengeance against the unrighteous is very real, and there's no escape, because the Harrower seems unkillable, and spans generations, always returning…

What secrets will Alice Young, a teenage girl obsessed with the Harrower, uncover, and will she be able to escape the pull of her morbid fixation?

This deconstruction of the slasher genre is the fresh and terrifyingly grounded take is perfect for fans of Bone Orchard and The Closet!
Variant Cover Art by InHyuk Lee: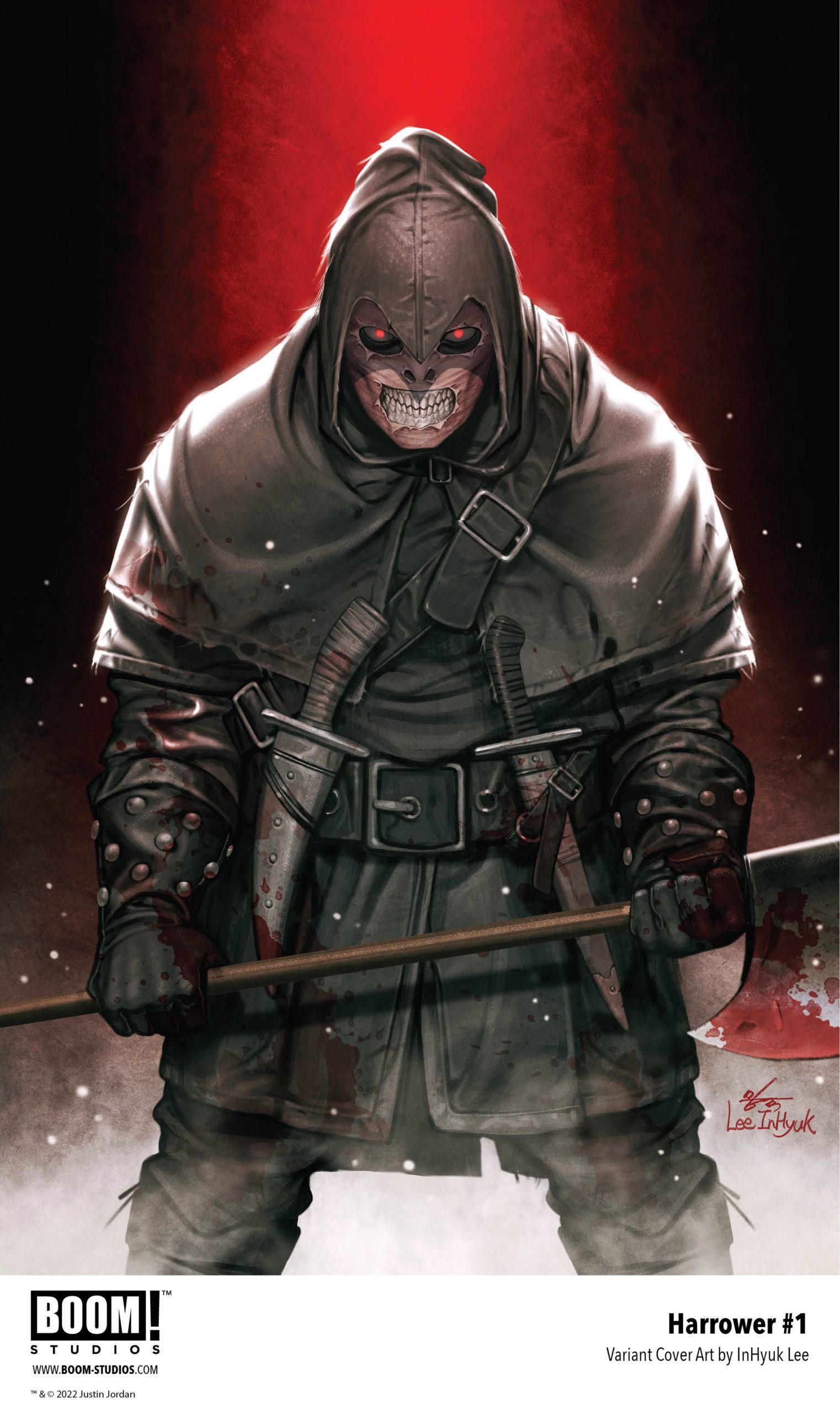 Main Cover Art by Brahm Revel: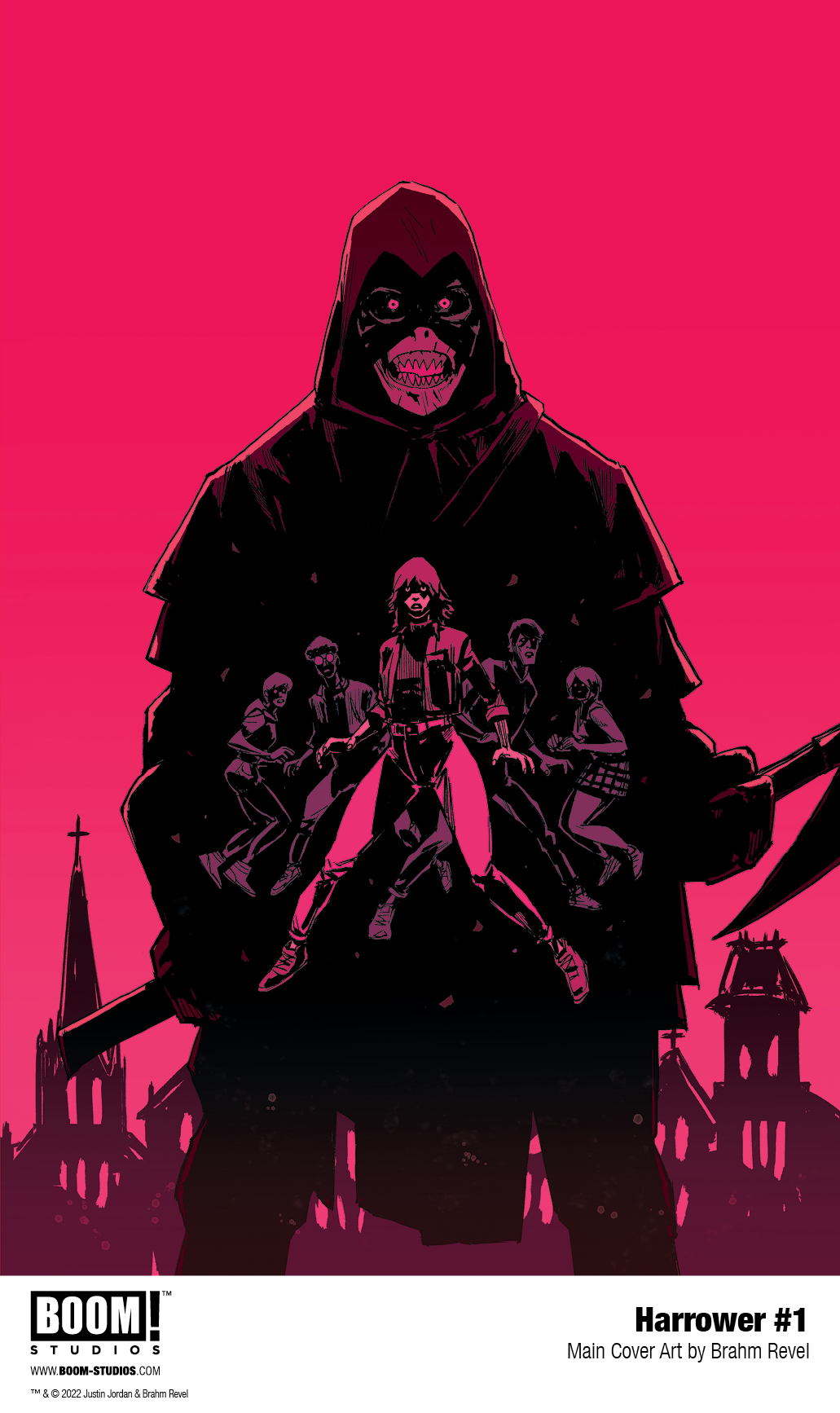 Variant Cover Art by Erica Henderson: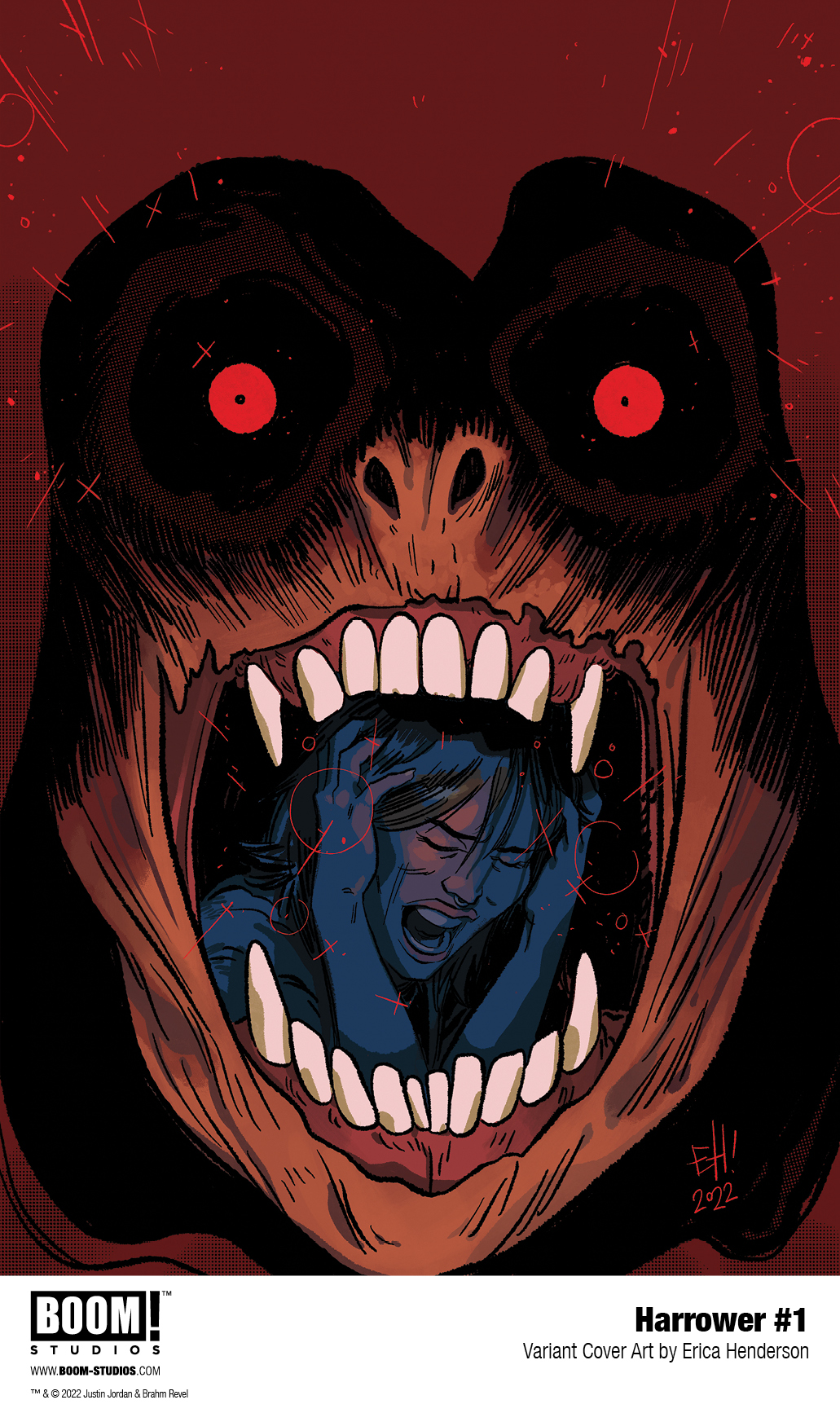 Variant Cover Art by Michael Walsh: