Horror
'Children of the Corn' is a Remake Worth the Watch [Review]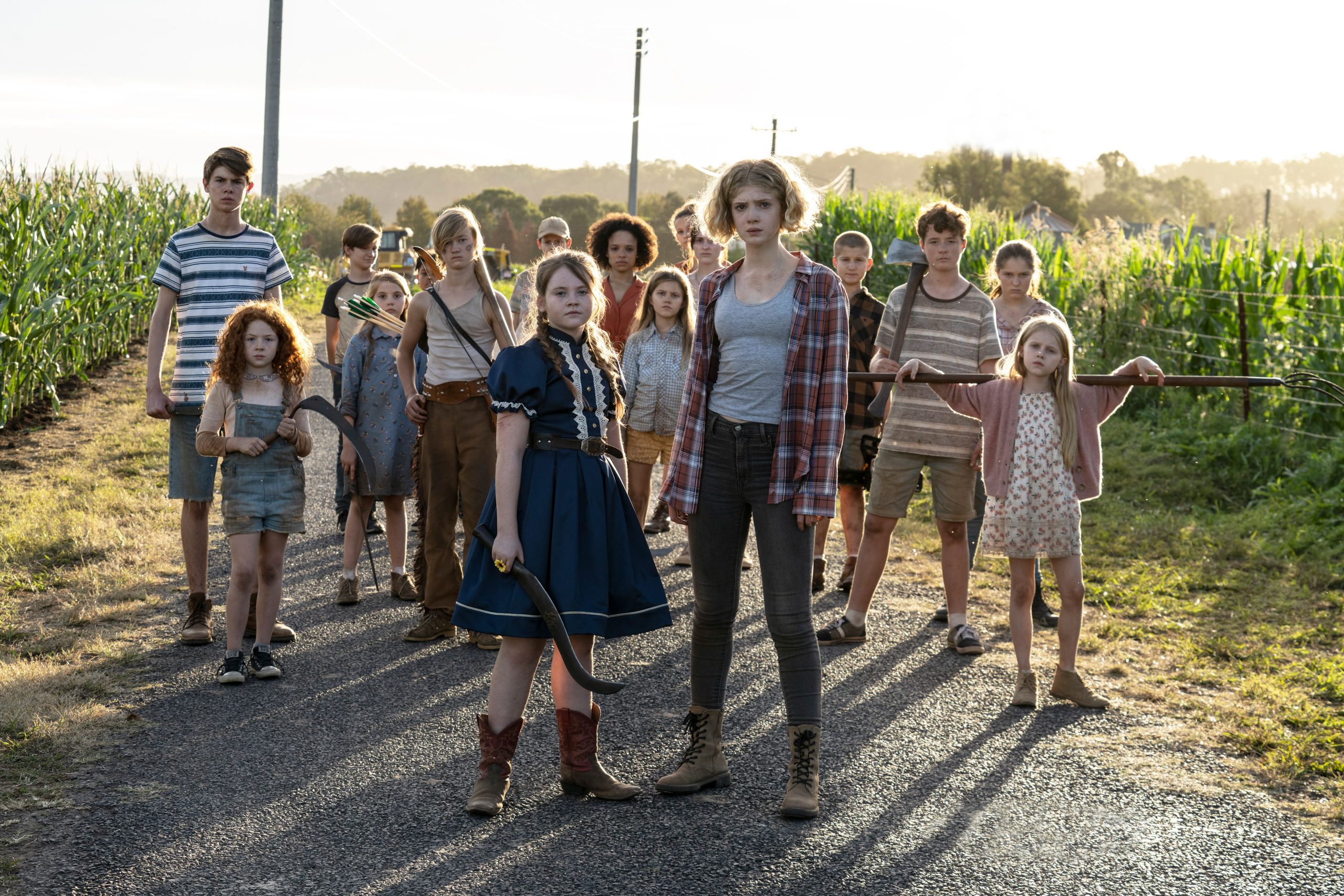 Wicked Horror is the author of 'Children of the Corn' is a Remake Worth the Watch [Review]. Wicked Horror is the internet's only horror fan site for free original horror movies, news, review & more.
The Children of the Corn series has been the most prolific of any based on a Stephen King work. While the original was not a critical hit, it has produced no less than eight sequels and two remakes. Children of the Corn (2020) is one of those remakes, but is it necessary? And is it fair to compare it to its predecessor? 
Yes and no.
It's always a risk to have a film's success rest on the shoulders of young, unestablished actors. That being said, leads Elena Kampouris and Kate Moyer are equally remarkable in their enjoyable performances. Kampouris' Boleyn, the film's protagonist, is a teen ready to shake off the dust of her small town for college. Believable as the one person who can save the town from the "evil" Eden, Boleyn is easy to route for.
Moyer's Eden is undeniably the human villain of the film. However, she is still sympathetic as a young girl fed up with the adults in her town and their irresponsible handling of its land. Not to mention, she's maybe–probably–possessed by the much more terrifying creature residing in the dying corn fields of that town.
At this point, let's give a much-deserved shoutout to Andrew Rowlands and his cinematography team. The the gorgeous visuals of the film raise it far above your average horror movie. In addition, Pete Baxter's production design expertly depicts a languishing Midwestern town on the brink of extinction, corn field monster or not.
This particular version of the Stephen King story does indeed give it a modern take. By putting explicit blame on the adults for their destruction of the town's natural resources, it's a none-too-subtle commentary on real world events. But it works. It works in particular to give the town's youngsters a reason for their murderous rage. Almost.
Speaking of rage, what the film lacks in typical horror jump scares it more than makes up for in vividly horrific sequences. While we can easily anticipate them, they satisfy in all their gory detail. The director, Kurt Wimmer, knows how to give audiences what they want when it comes to the revenge exacted by Eden and her pint-sized followers. Wimmer also happens to be the same director behind other remakes such as Total Recall (2012) and Point Break (2015). As such, he is mostly successful in taking a beloved cult film and putting a novel spin on it for modern audiences.
But when it comes down to it, this film belongs to Kampouris and Moyer. These two hold their own against the legacy of John Franklin's Isaac and Courtney Gains' Malachai from the original movie. That's no small feat. While the rest of the cast does not necessarily capture the audience's attention as well as Kampouris and Moyer, they don't need to. These promising actors alone make the most recent reimagining one that will draw in viewers… And remind them of exactly why corn fields are hands down the scariest of any crop.
Children of the Corn (2020) releases on March 3, 2023 from RLJE Films for an 18-day theatrical window. 
Wicked Rating: 7.5/10
Follow us on social media: Twitter, Facebook, and Instagram.
The post 'Children of the Corn' is a Remake Worth the Watch [Review] appeared first on Wicked Horror.