Fashion
Billie Eilish's Nude Lingerie in Fragrance Ad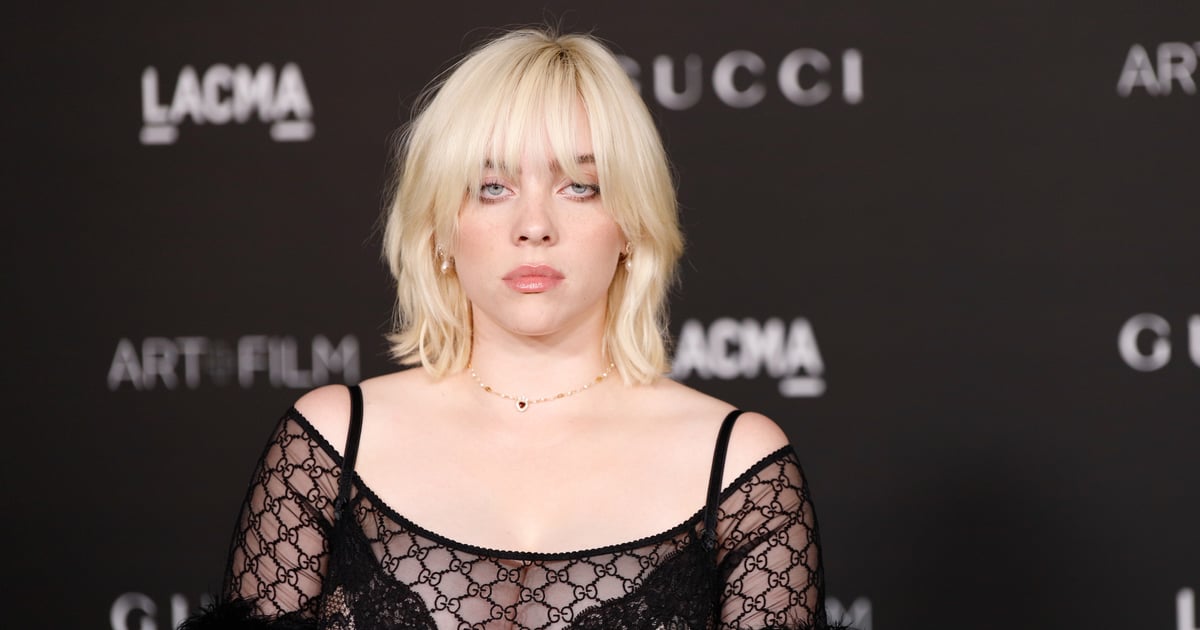 Billie Eilish posed in nude lingerie on Instagram in promotion of her second fragrance release,
Eilish No. 2. The star released a vintage-style blurry video including frames of her lying on her back wearing what looks to be a nude underwire slip. While it certainly evoked feelings of natural sensuality, it also kept her '90s boudoir vibe going strong, which she has been rocking for the past few months through slip dresses and skirt looks alike.
While this fragrance launch is not specifically for Valentine's Day, the romantic holiday must have been on the 21-year-old's mind with her timing, offering up a vision with her lingerie look that inspires even the least romantic among us. Her fragrance was teased back in November with images of Eilish wearing a black distressed fishnet dress, sitting on the ground in the rain.
According to a press release from Billie Eilish Fragrances, "Billie was inspired to explore other facets of her love of scent with her next creation, a sultry woody floral," adding that she "wanted to convey a feeling of her sensual side and being drenched in these notes, worn to envelop the skin." Eilish's packaging has the same sensual feel as her campaign, with bottles made to look like her nude torso, from her bustline to the bridge of her nose. They are sold in black, identical to the gold versions of the same with her first fragrance release in 2021.
Eilish has been going for the boudoir look often lately, wearing a slip dress and lace bra in January. And, as part of her "Vogue" cover shoot the same month, she was styled in a Balmain corset that also lent itself to lingerie-inspired vibes. In keeping with the '90s feel, she had been rocking everything from cargo pants to graphic tees, so her latest campaign feels very much true to her current aesthetic. Scroll up for a closer look at her latest '90s-inspired outfit.